Biking the Monterey Bay Coastal Recreation Trail is a really fun and relaxing activity while in the Monterey Bay Area
WHERE
The Monterey Bay Coastal Recreation Trail extends from Pacific Grove to Castroville. The trail is completely cut off from cars which makes it safe for kids and beginning cyclists! I personally love it when I find trails like this because I trust myself but I don't trust bad drivers 🙂
I would recommend starting South to North so you can be in the main hustle and bustle of the Monterey area. I like staying in the Pacific Grove area because it's a little more relaxed. Monterey can get crowded with the tourist attractions so during COVID especially I wasn't as comfortable.
WHAT
The trail one-way will take you 1.5 hours, 18 miles. A lot of the main attractions are in the first couple of miles, and you hit some of the more remote and beautiful beaches further north – so it' really depends on however much you want to bike!
Morning at Lovers Point is beautiful and I would recommend starting here early (I started at sunrise). Within the first 2 miles you will hit Cannery Row, then the Monterey Bay Aquarium. After that you'll reach the more famous Del Monte Beach. I personally stopped at Monterey State Beach instead to take in the sights of the beautiful sand dunes!
From there I just kept riding north and didn't stop anywhere else. It completely emptied out after Monterey State Beach and it was just really nice to breathe fresh air and zone out a little.
WHEN
The best part of Monterey is that you can really go at any time of the year. In the summer, it doesn't get too hot because of the fog and marine layer. In the winter, it only gets down to around 60 degrees. The perfect time is probably Spring in March or April but again it's really good year round!
Just don't forget to bring a jacket. Out of towners typically forget to check the weather before they come visit in the summer and by 7PM it becomes windy and chilly.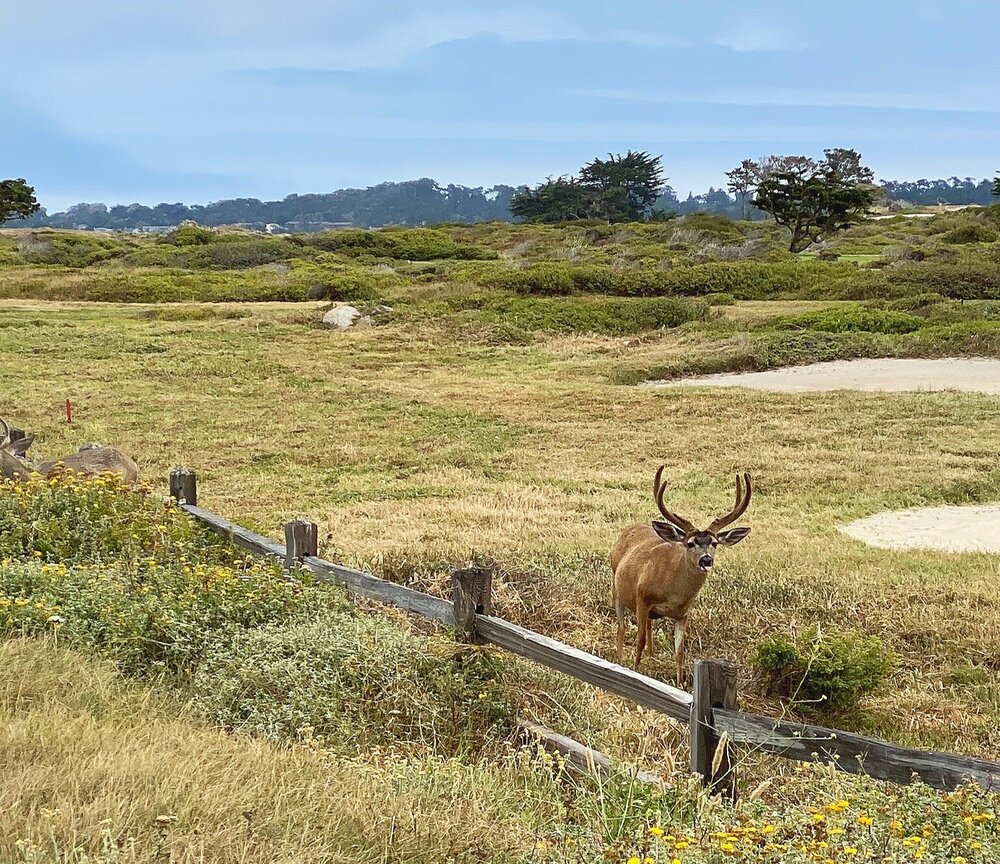 OTHER RECOMMENDATIONS
While you're in the area, don't forget to check out some other famous places: