Kayaking Splitrock Reservoir on a beautiful warm and sunny July day and trying out the new floating launch docks.
The last time we kayaked Splitrock Reservoir was in 2016 and it was pretty much the same this time, except for launch changing from difficult to easy. Niiiiiiiiiice.
I'll get to the super-awesome-extra-special launch in a second… first, a little kayaking eye candy…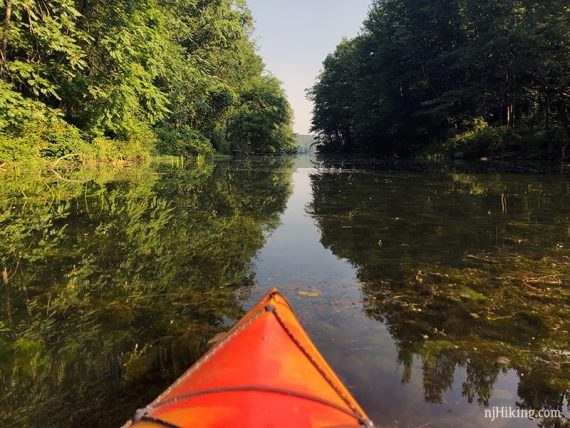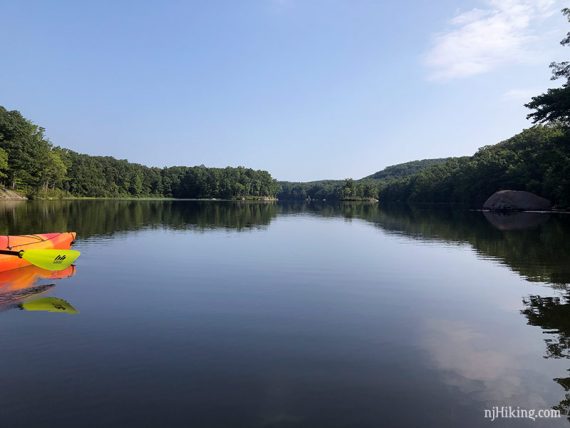 We started early to beat the heat (because it's been a million and a half degrees all summer) and with no wind the water was like glass.
The rocky shoreline always reminds us of being further northeast somewhere… like Maine.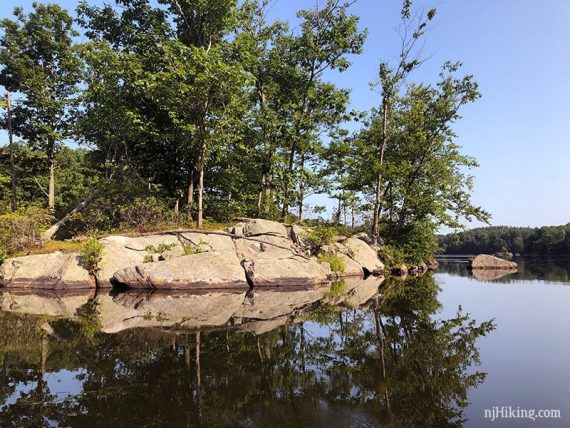 Most of the lily pads were white but here and there were some bright pink ones: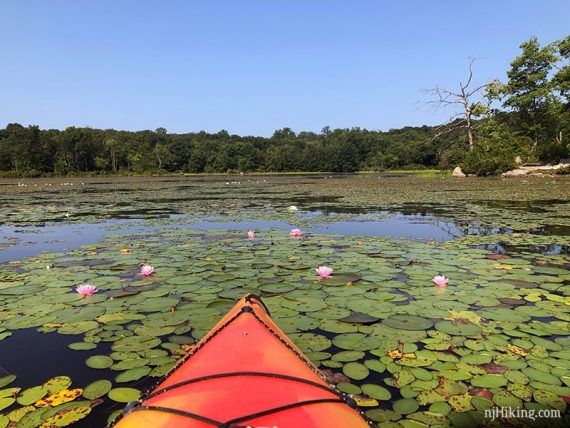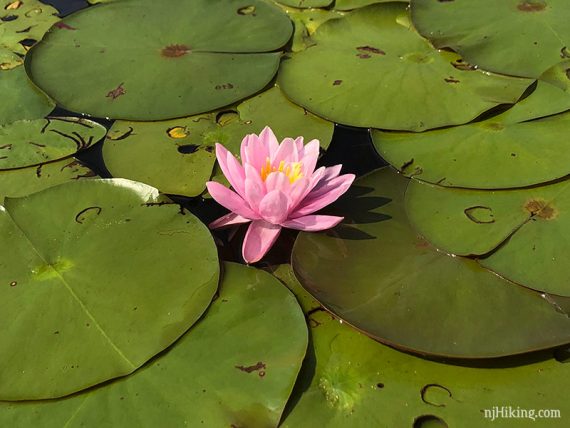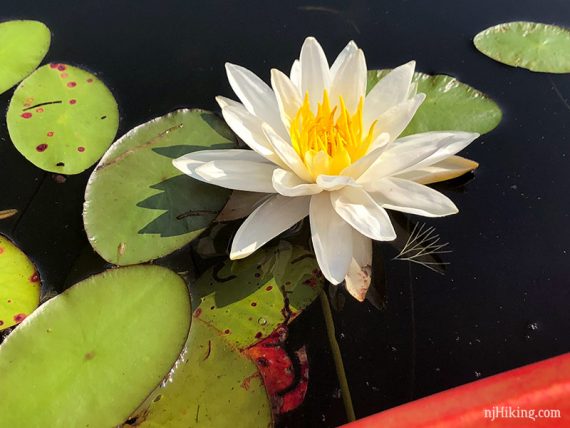 We pulled up on an island for a picnic lunch as usual – who says you can't eat a sandwich at 10:30 am – and were already sipping on iced vanilla lattes on the way home before it got too hot.
The new kayak launch.
This is what it the launch looked like originally: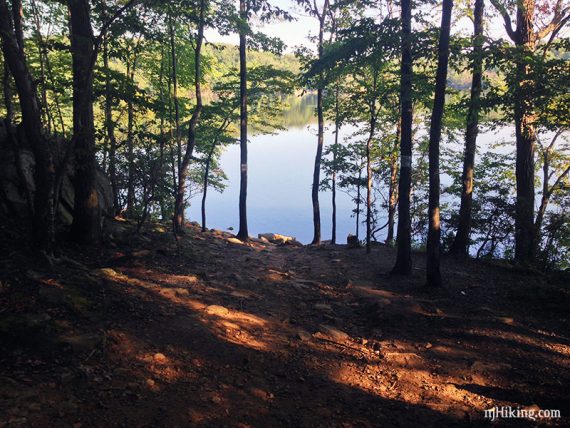 The small launch area was all rocks at the shoreline. The photo doesn't quite show it, but from the rocks it dropped straight into about 12″ or so of water.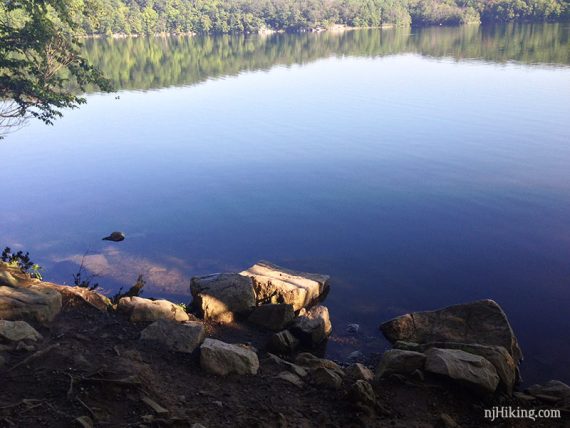 When the water level is lower, there might be more ground to launch from but this was basically a tricky put-in. The end of the video shows what it looked like from the water.
When we last hiked around Splitrock Reservoir in April of 2018 we noticed construction at the launch area. What was once a downhill and rocky carry was being worked on in 2018: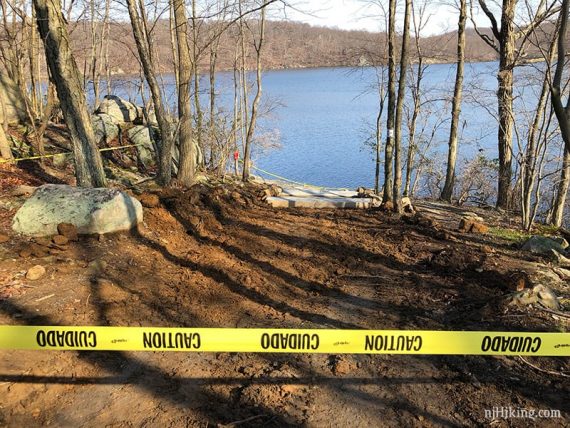 Now in 2019 that area is stepped down to a floating kayak launch.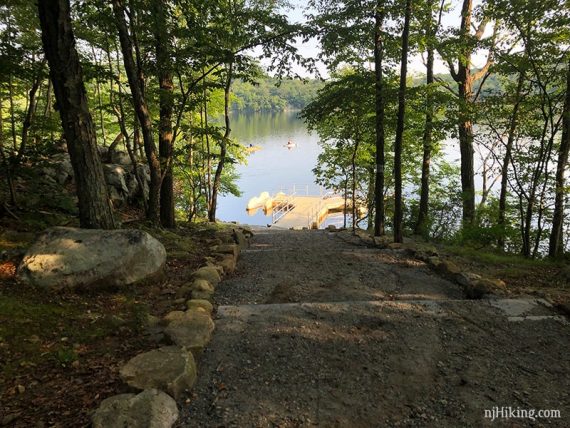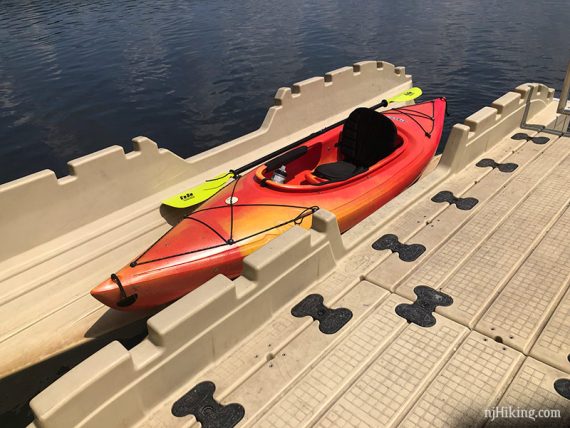 Snazzy. Plop your kayak into one of the two bays and step in. Then use the sides to pull yourself so that the kayak scoots into the water. Reverse to get out. Easy peasy.
The launch has gone from my least favorite to my favorite just like that. We didn't even get our feet wet.
In addition, in 2018 there was a new gravel path created that already lead to a new floating dock: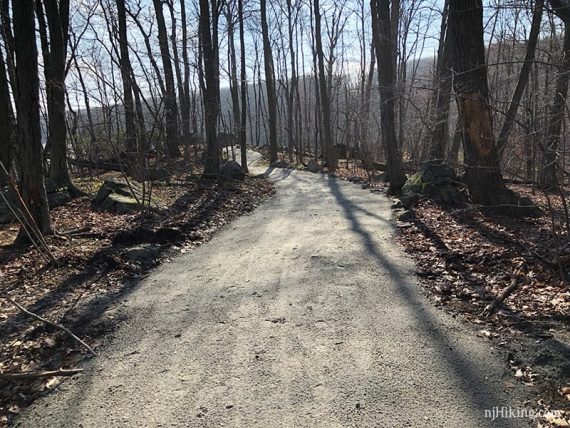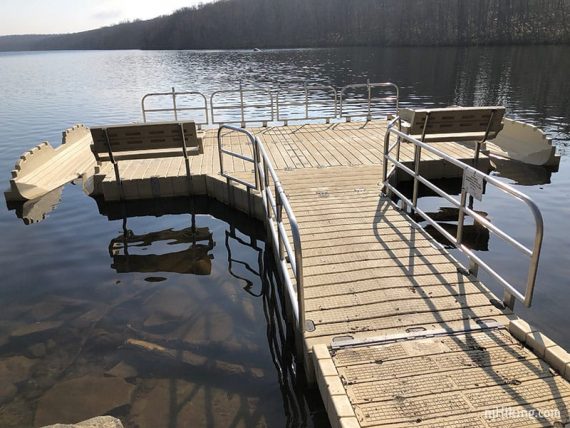 The dock seen from the water: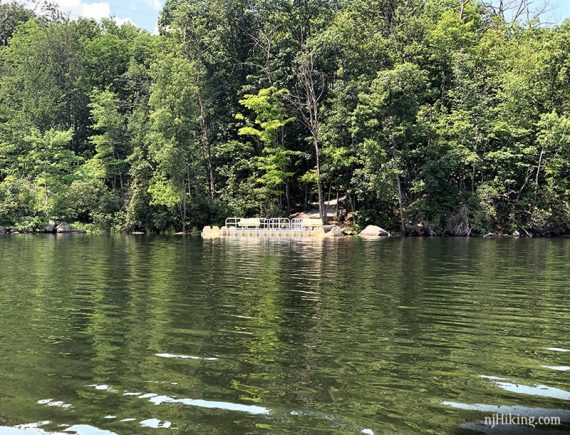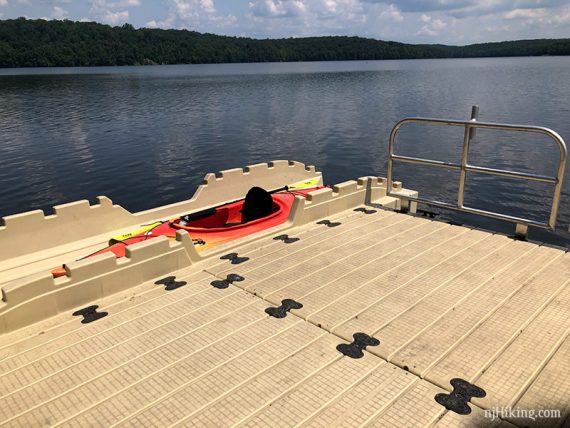 We put in on the closer dock and came out on the dock down the path… both were fine and a toss up to what is better. Closer is steeper and likely meant for hand-carry, further is gradual and likely meant for those with a wheelie cart. Either way it is a huge improvement.