Red Rock Canyon is a beautiful, short 30 minute trip away from Vegas. It's a quick half day adventure and simply stunning.
On a Sunday after a weekend in Vegas, we decided to rent a car and head to Red Rock Canyon to get some sun & see some.. red.. rocks. If you follow my blog, you know that I love going to Utah. One of my favorite parts is how unique the formations are – from arches to the exploding red color. Red Rock Canyon is unique in that you can see a snippet of the same, and it's much more convenient!
The area itself is a 13 mile scenic drive, going counter clockwise from when you enter the FEE STATION. Your first stop should be Calico I and Calico II. It's an easy 1-2 miles here (you can always turn around if needed) and a great introduction to the national monument. This is the only place where there are truly an abundance of "red rocks." It's incredible how much the scenery changes in such a small park.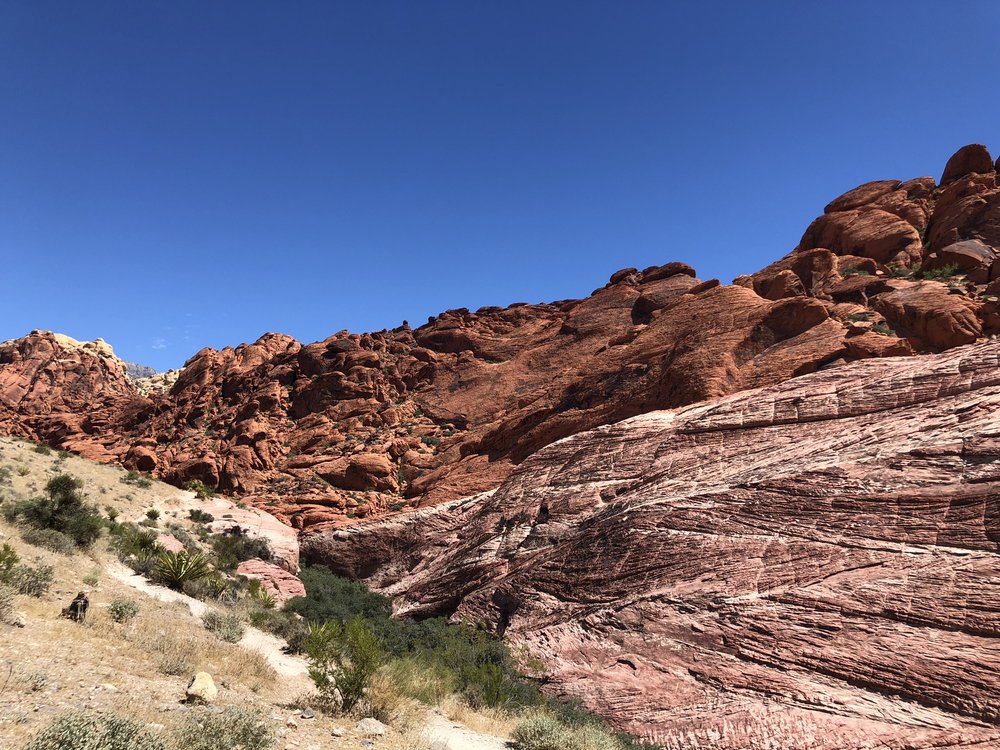 From there, head to Calico Tanks if you're looking for a more moderate/advanced hike – although only 2.2 miles and 2 hours, there is some scrambling involved. This is especially more advanced in the summer when temperatures hit 100+ and there is no shade.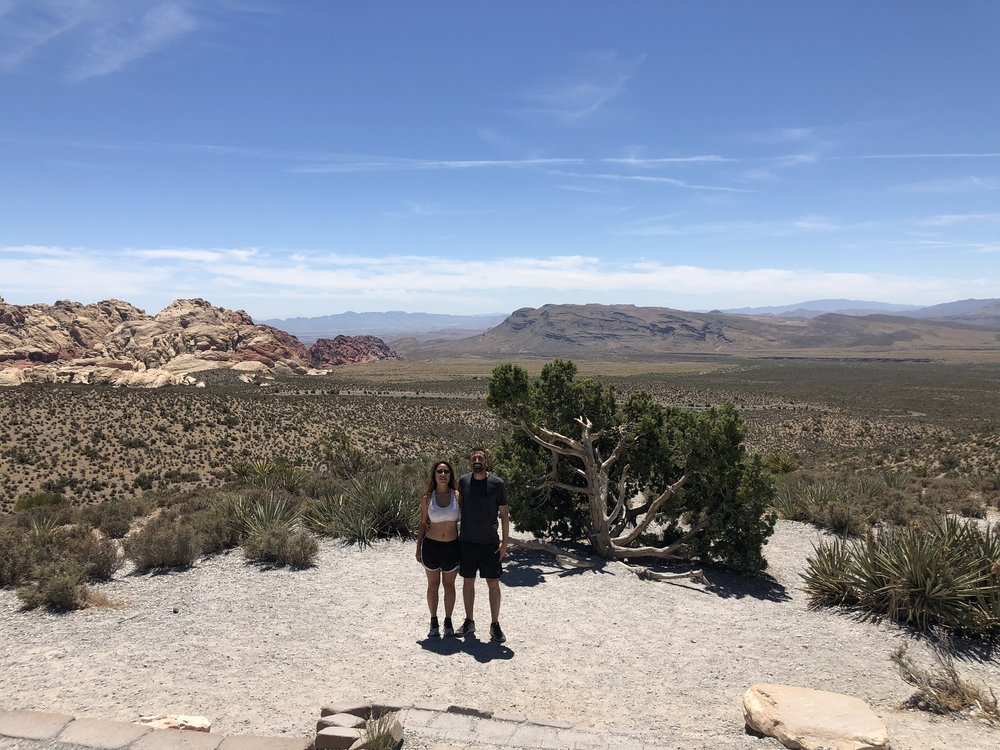 Next, stop by the High Point Overlook to get a view of the red rocks you were just seeing (that's the Calico area). There's no hiking here, it's simply a car lot.
Afterwards the Willow Spring Picnic Area is a good place to meander. You'll see a few more trees and bushes here. We went to check out the Petroglyphs and wandered a bit towards La Madre Spring before turning around to our car because of the heat.
The best time to visit is September – May before the temperatures become unbearable, but it is still a nice visit in the summer. We went in July after all, but only spent half a day there because of the heat.
Have you been to Red Rock Canyon before? What'd you think?