What's inside the Cairn outdoor subscription box for July 2019.
Considering getting a Cairn subscription or giving one as a gift? Here's a rundown of what this month's box offers.
Disclaimer: Cairn provided a complimentary box for review, but did not provide compensation or exercise control over the content of this post.

In this month's box

Total Value: $55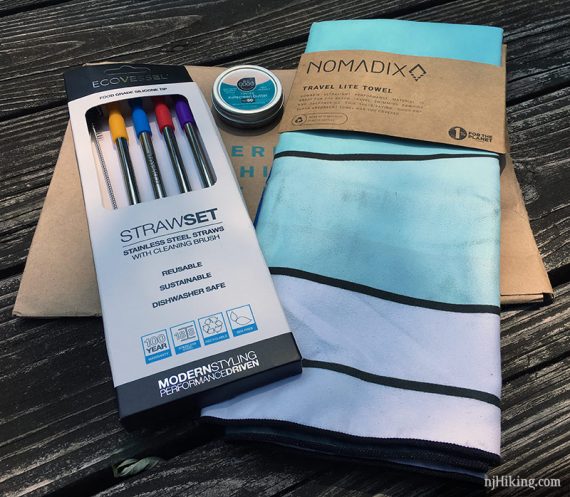 This theme for this month's Cairn is "play with a purpose" with fun in the sun items that focus on sustainability.
An ultralight 54″ x 30″ quick dry towel for camping, travel, and the beach that is made of out of recycled bottles. Features a Smoky Mountains graphic.
Extra special bonus points for the nod to the Hitchhiker's Guide to the Galaxy.


Set of four stainless steel reusable straws with soft silicone tips and a cleaning brush.
While I wish these were a touch wider to better accommodate my banana-mango-Jersey blueberry smoothies (…or margaritas…), they work well and are super easy to clean.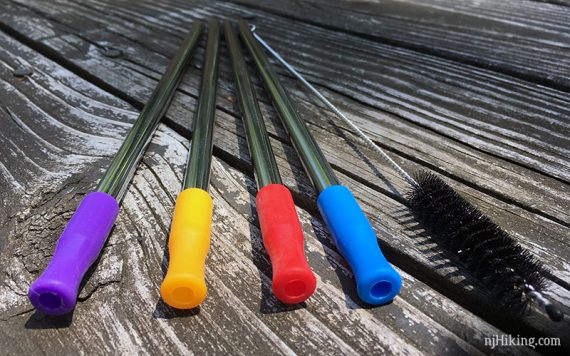 This water resistant, SPF 50+, and reef friendly sunscreen butter is zinc-based but it's tinted to blend instead of showing as a white haze on the skin. The small tin fits anywhere.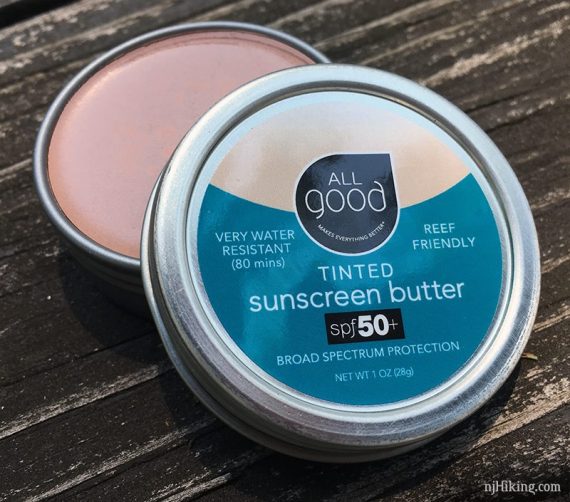 The latest specials from Cairn:
The Summer 2019 Obsidian Collection – "Taste The Good Life" features camping cookwear from Primus Equipment, Opinel, and GrubStick, a growler from MiiR, pancakes and syrup from Backpacker's Pantry and Runamok Maple. Limited quantities available!
The Hammock Collection – This curated welcome box includes: Serac Classic Hammock, Serac Straps, Peak Sherpa Energy Bites, Natrapel Wipes. While supplies last!
More run downs:
– Cairn – June 2019
– Cairn – May 2019
– Cairn – April 2019
– Cairn – March 2019
– Cairn – February 2019
– Cairn – January 2019
– Cairn – December 2018
– Cairn – November 2018
– Cairn – October 2018
– Cairn – September 2018
– Cairn – August 2018
– Cairn – July 2018
– A Year of Cairn
– All reviews…