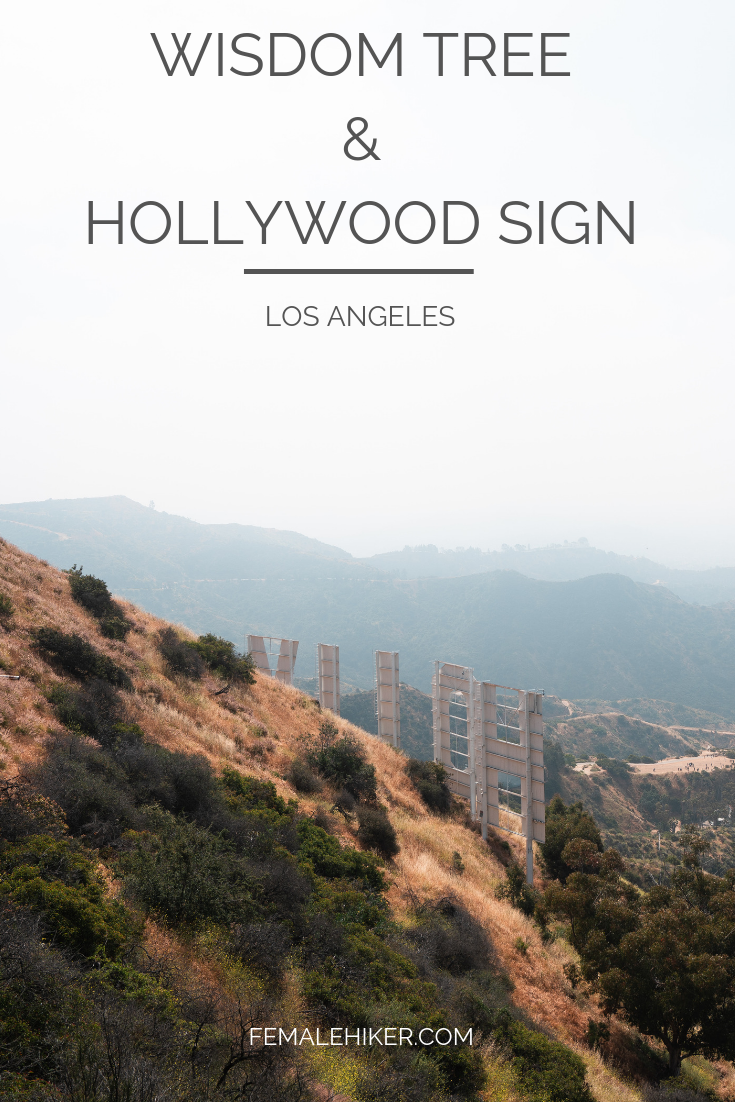 Trail Distance: ~4 miles
Elevation Gain: ~1,000 ft.
Terrain Rating: Medium, loose rock and dust
Hike Time: 2 hours
Dog Friendly: Yes
Recommended Seasons: Fall, Winter, Spring
The Wisdom Tree and Hollywood Sign is a classic hike in LA. Although it is relatively short, the elevation change and terrain make for a rugged urban hike.
Trailhead: West side of Griffith park here. There is plenty of parking, although it fills up on the weekends.
The Wisdom Tree & Hollywood Sign hike is a great way to spend a weekend morning before brunch. There is no shade, so be sure to pack plenty of water and try to start early in the morning if you can. I've seen many tourists come here with no water and thick jeans.
The trail starts off with pretty steep elevation and a great view of the surrounding area. We were lucky to see some wildflowers still in bloom. The trail is a bit overgrown and narrow, so wearing proper hiking/workout clothes are recommended. About 30 minutes in, we hit the top of the trail and turned left to the Wisdom Tree. See signs for Burbank Peak (150 ft). There were a TON of people there but it still made for great views. Another plus is that they had doggie bowls filled with water for thirsty pups!
The wisdom tree is pretty crowded 🙂
After taking a few photos, we turned back around and instead of going back down, continued straight to the back of the Hollywood sign. See signs for Mt. Lee Summit (0.8 miles). The trail here has some good elevation change, descending first before ascending back up. There is a bit of shade but it is still exposed. This leg took us about another 40 minutes or so.
Overall I would definitely recommend this hike for LA locals and visitors alike. I personally like this one a little bit more than some of the Santa Monica Mountains hikes, but only marginally!