Short hike to a waterfall cascading over a rocky drop in Lockatong Creek.
1.8 miles, surface is roots and some rocks, and the beginning of the trail may contain deep, thick mud. Mostly level until a brief downhill just before the falls.
Longer: Drive 10 min for another short hike to Kugler Falls.
Hike Info:
–Trail Map
–Park info
–Google Map
–Download GPX
Our two cents: Decent sized waterfall payoff for a short hike – just be aware that the trail was incredibly muddy for awhile before drying out into a normal trail.
We hiked this after recent rain (the best time to see any waterfall…) so your results may vary on the mud. Conveniently, there was a large puddle in the parking lot to rinse our boots.
Map: Print ahead, nothing at the trailhead.
Books: None that we know of.
Parking: N40.44672° W75.01196°
Rt 519 in Kingwood Township, about 1/4 mile from the Kingwood Township Methodist Church. Long dirt driveway with a few pot holes that leads to circular dirt parking lot for the Lockatong WMA.
Restrooms: None and the immediate area is mostly houses/farms.
If coming up Rt. 29 there is the town of Stockton, and Prallsville Mill's has restrooms back by the D&R Canal Towpath. Further out, Rt 29 also has Bull's Island Rec. Area park office or the Washington Crossing parking lot.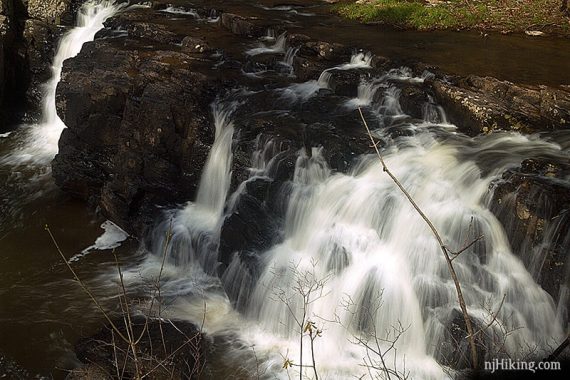 Hike Directions:
Overview: WHITE out-and-back
0.0 – The trail starts towards the left if your back is to the main road.
Shortly, keep straight, passing a branch of the trail on the right.
——
Note: The map shows the trail is a loop but when we tried going to the right side in the beginning it was so muddy and overgrown we bailed and kept straight to do it out-and-back.
——
Keep following WHITE, possibly through mud, roots, and fallen branches before it turns to a regular trail.
Start to hear the falls as the trail slopes downhill.
0.9 – The falls are below the trail. There's an area to carefully scramble down for a closer look.
Retrace the route.
Optional: Try taking the other side of the loop back.
All Photos: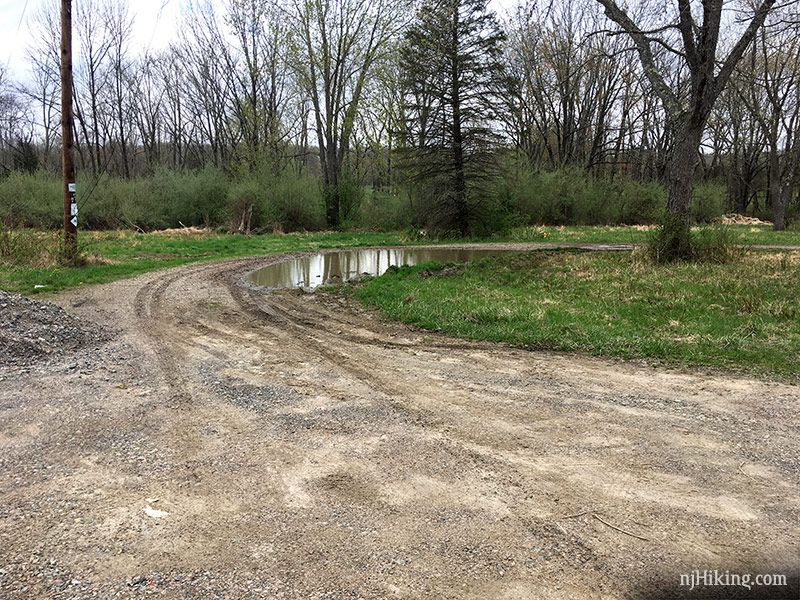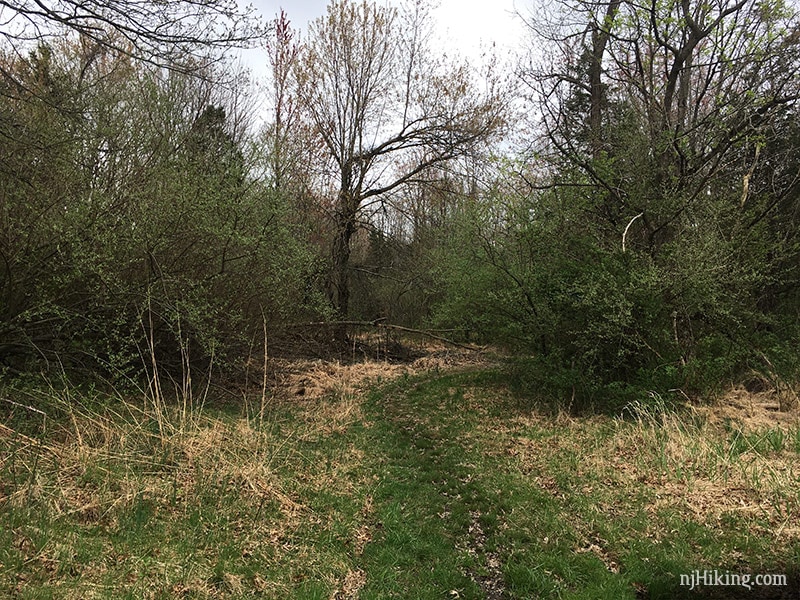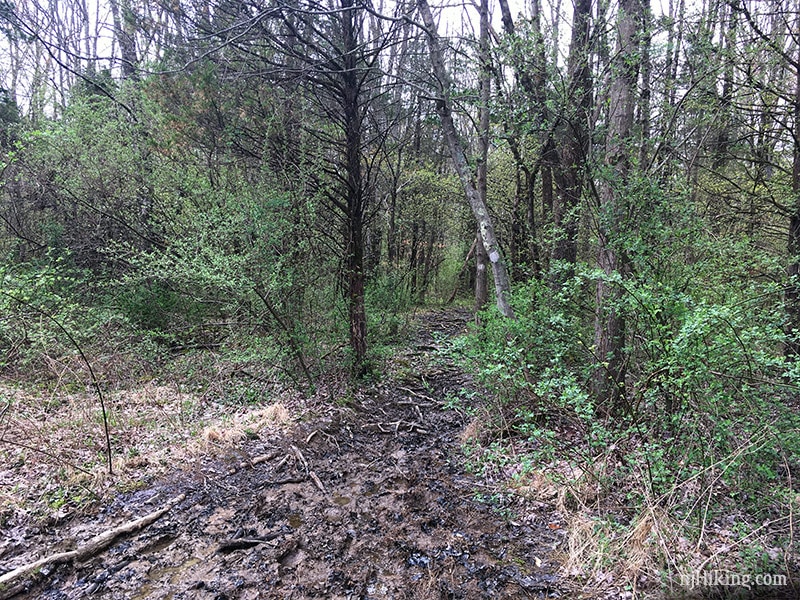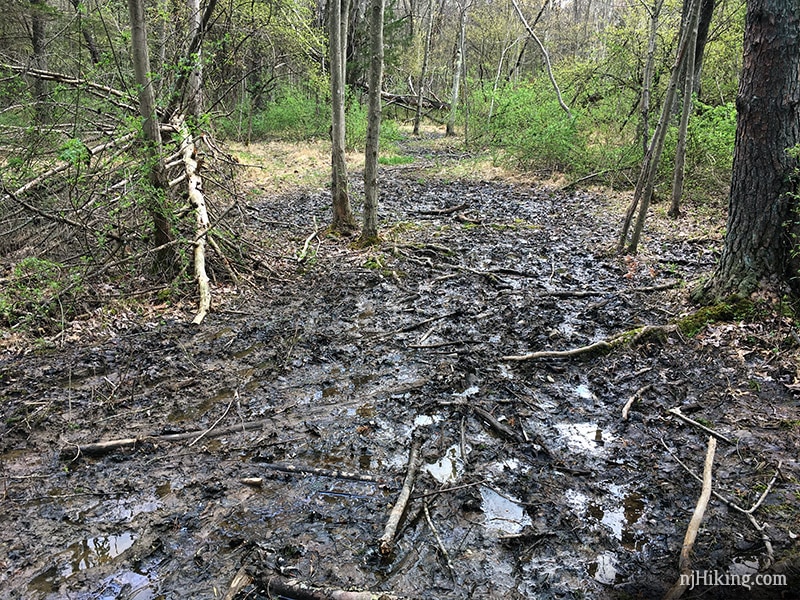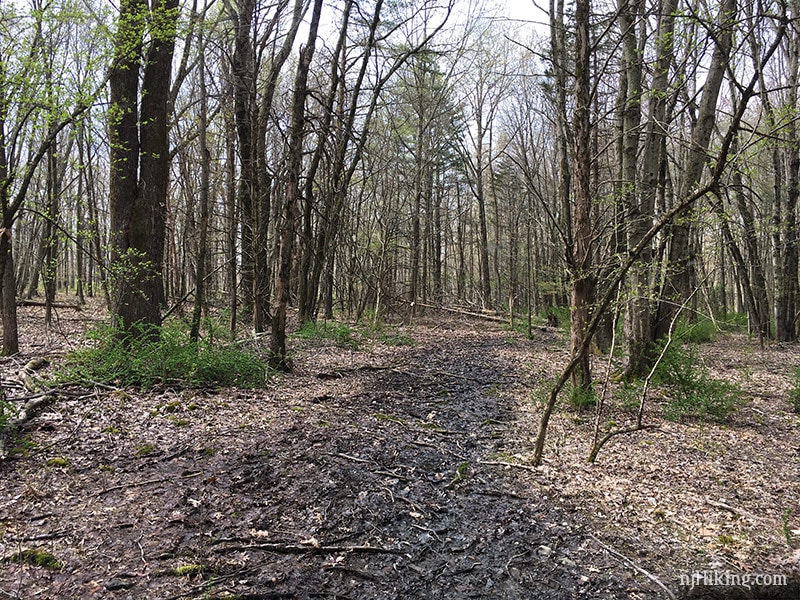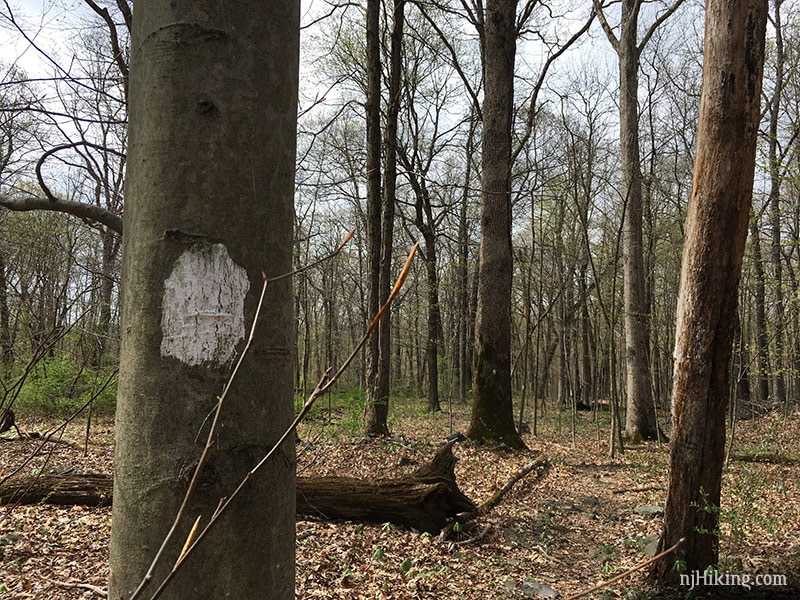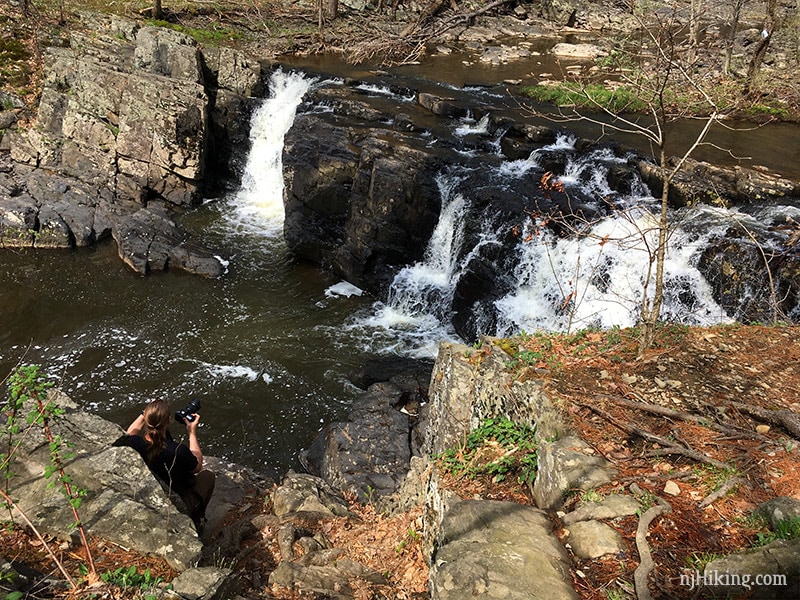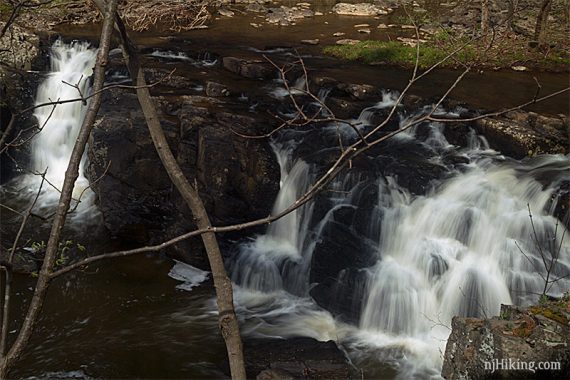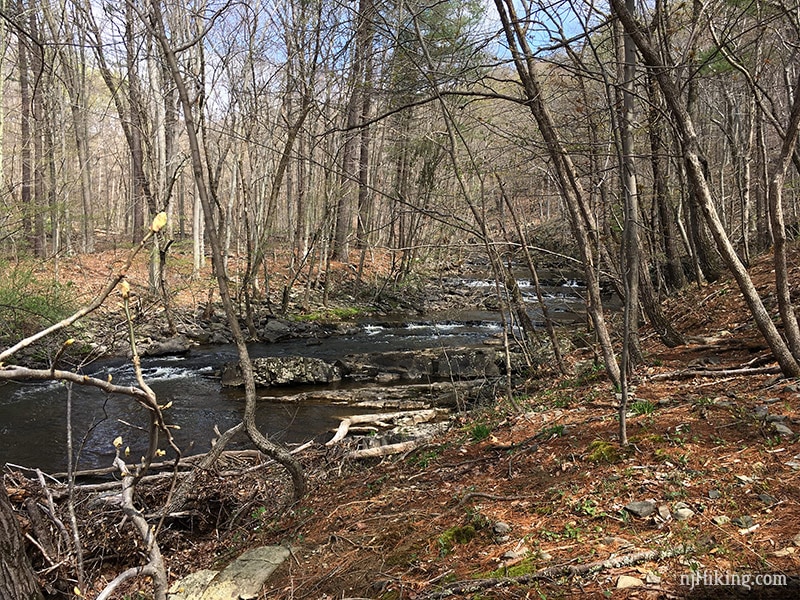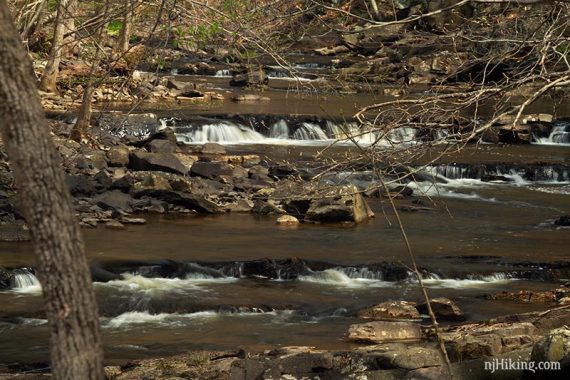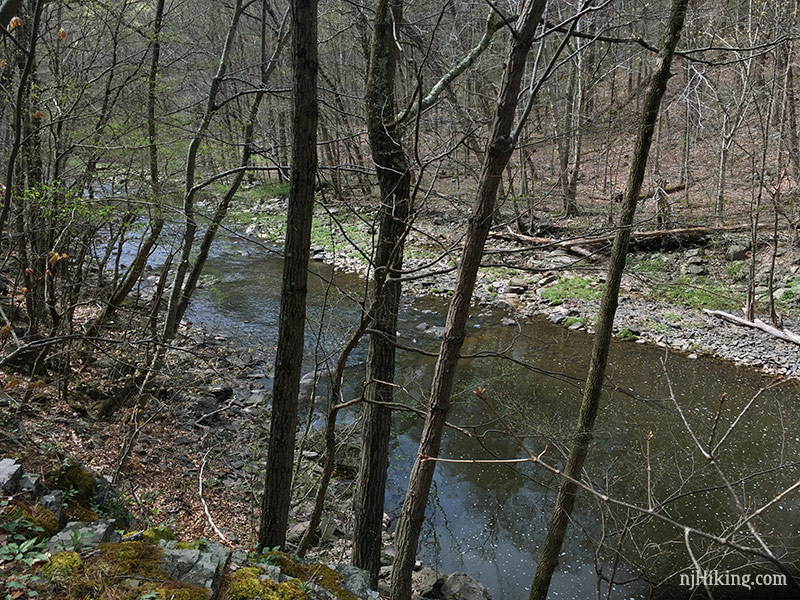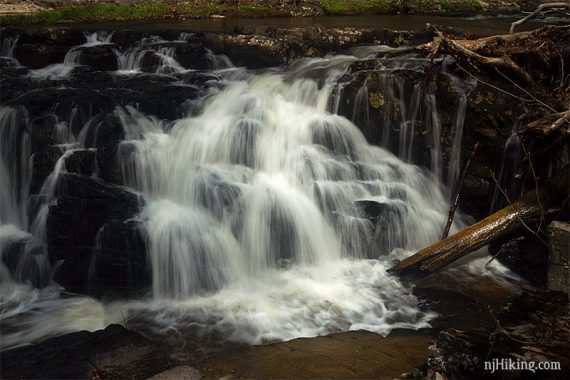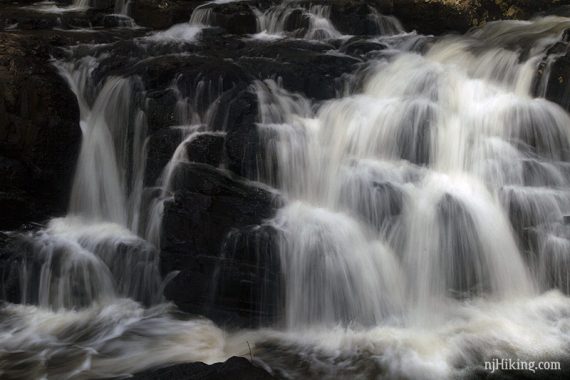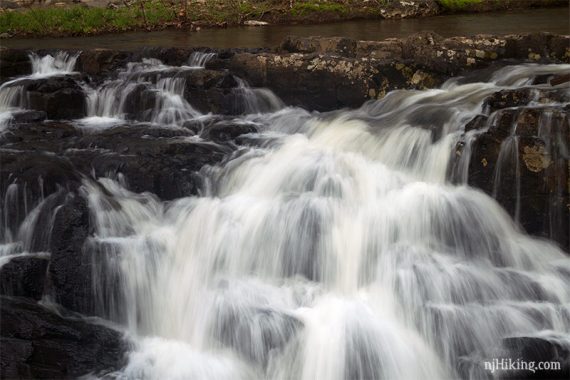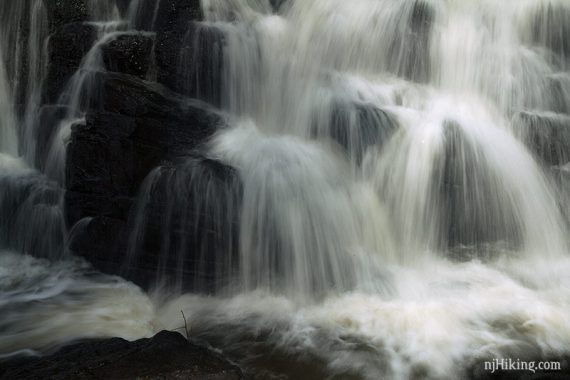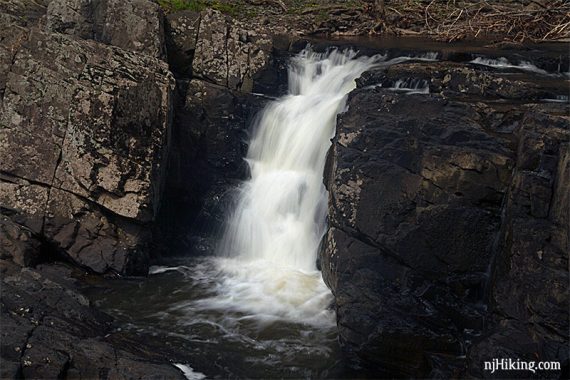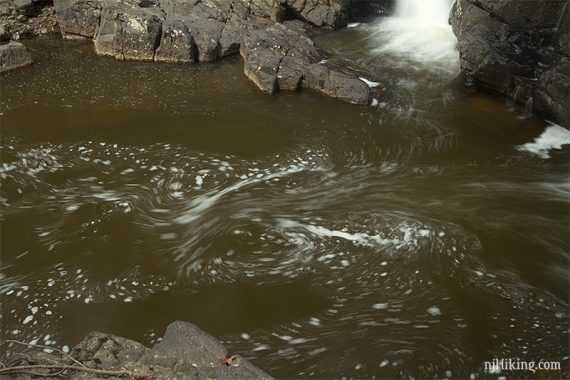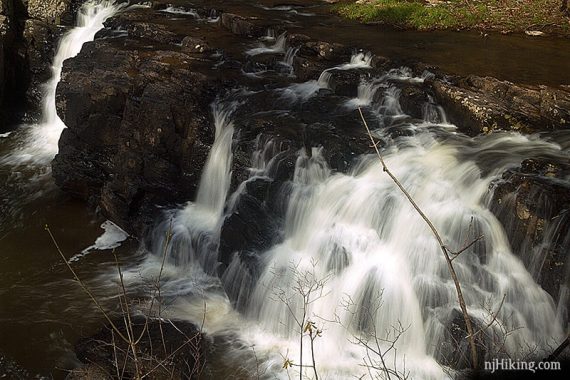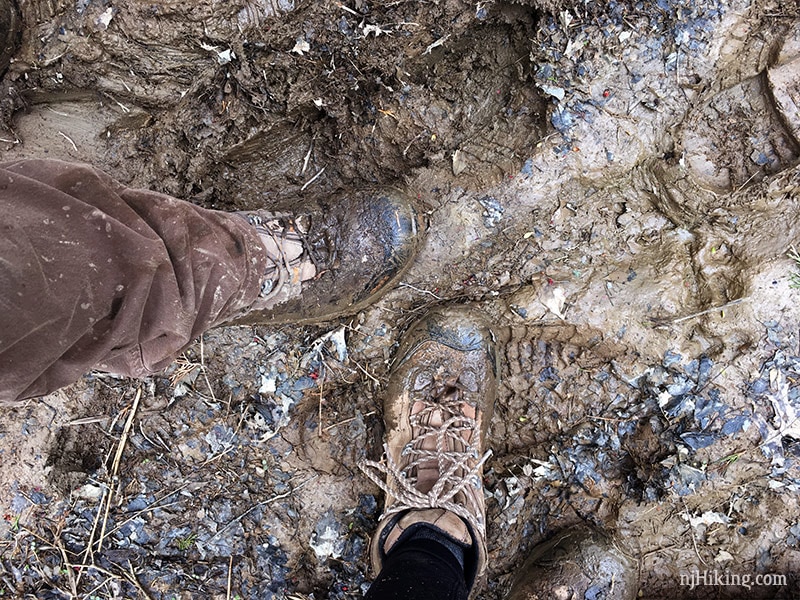 Prev
1of20
Next
—
Hiked: 4/19/19.