Short hike to a waterfall in Kugler Woods Preserve.
0.5 miles, surface is rough, rocky, and uphill.
Hike Info:
–Trail Map
–Trail Map 2
–Park info
–Google Map
–Download GPX
Our two cents: Quick waterfall hike along a nice stream, or as a side trip while biking/hiking the D&R Canal Towpath.
As with all waterfalls, best results are in Spring or after rain. Without recent rain there might not be much flow at this one.
Map: Print out ahead but you can also follow our online map.
Books: None that we know of.
Parking: N40.42428° W75.06010°
Large lot along the D&R Canal just north of Bull's Island.
Restrooms: None at this lot. Try the Bull's Island Rec. Area park office on Rt. 29, a few miles south of the parking lot.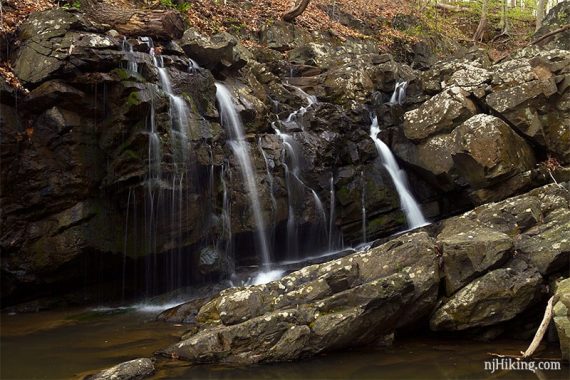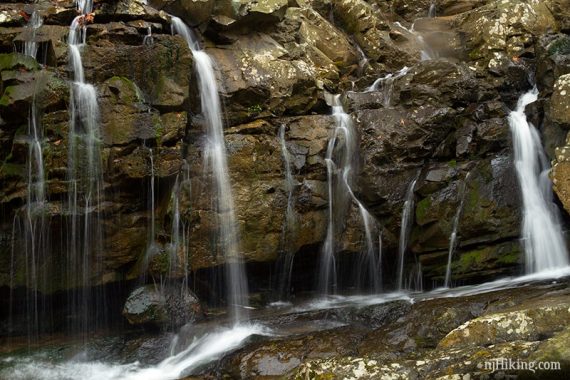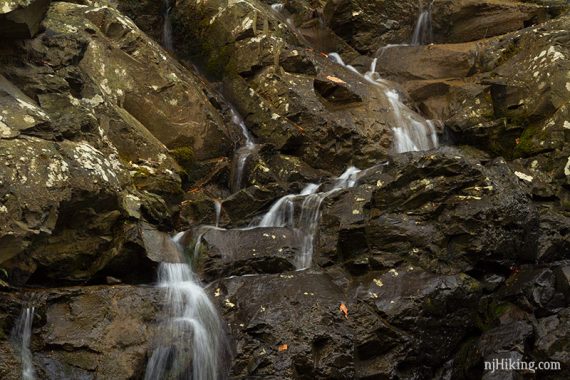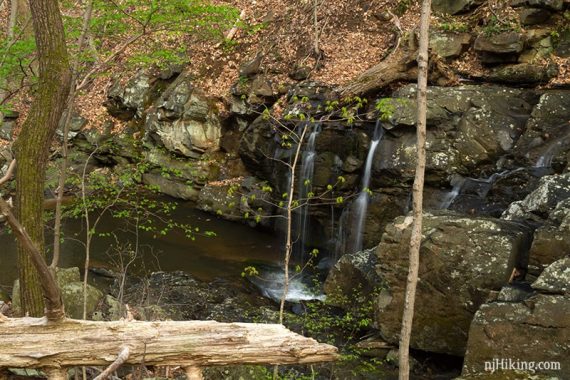 Hike Directions:
Walk to the south end of parking area and along the shoulder a bit.
Cross to the opposite side of Rt. 29 to a wooden trail kiosk. A small cascade may be visible close to the road.
Walk uphill on an unmarked path on the right side of the stream.
At a cut log, turn left to walk down closer to the falls, a series of cascades over a rock drop into a shallow pool of water.
Retrace.
Optional: Back at the main path, turn left and continue a bit see the falls from above before returning.
All photos: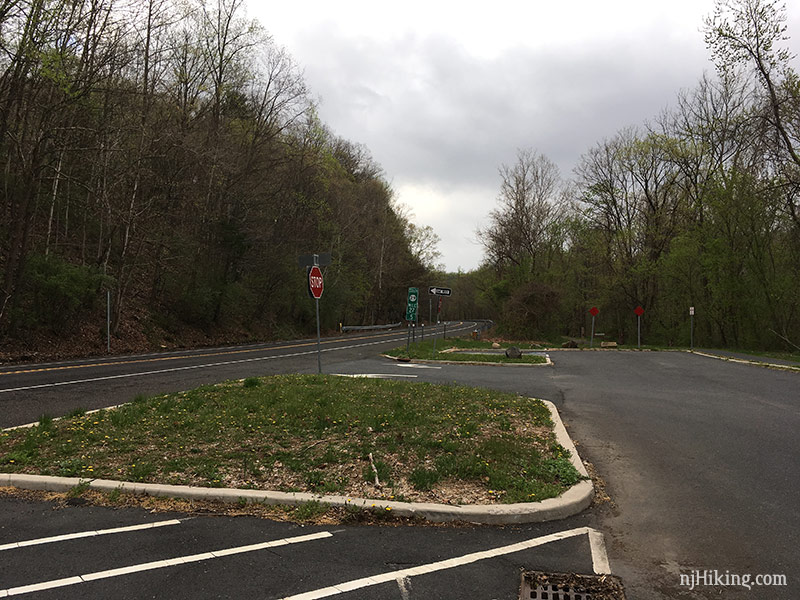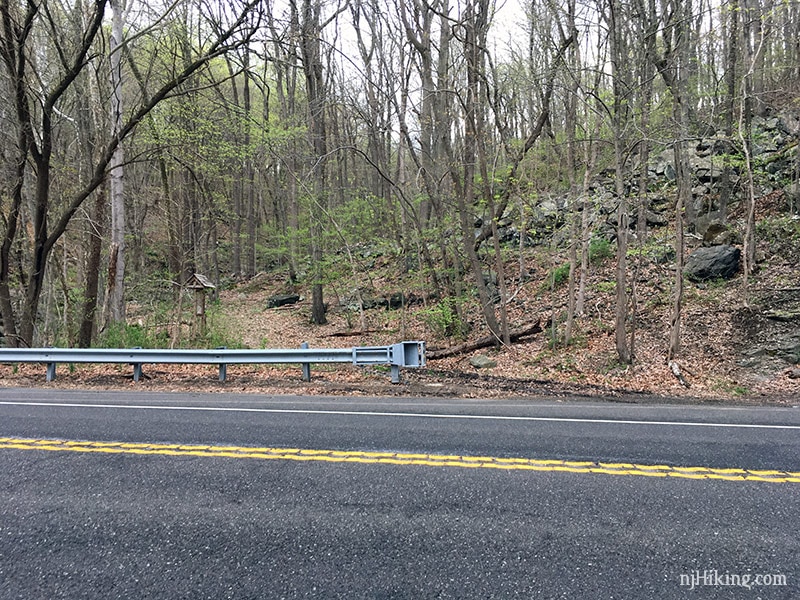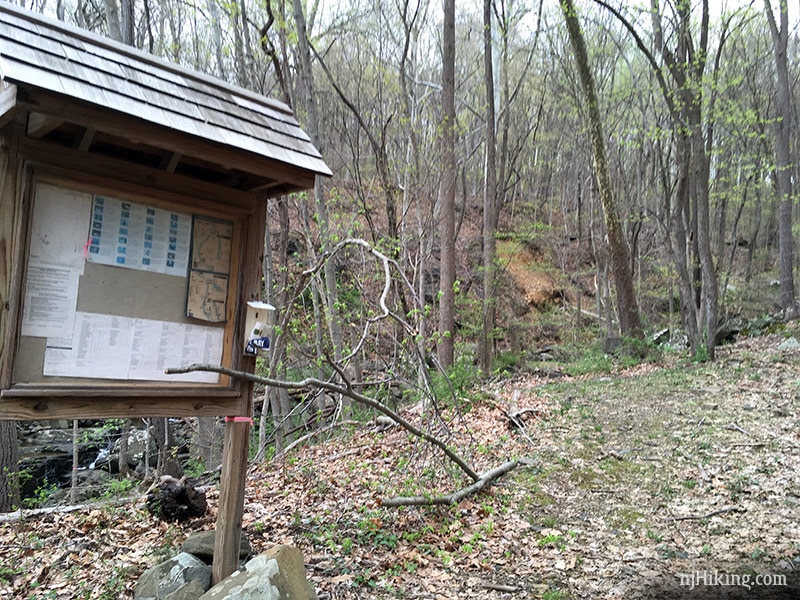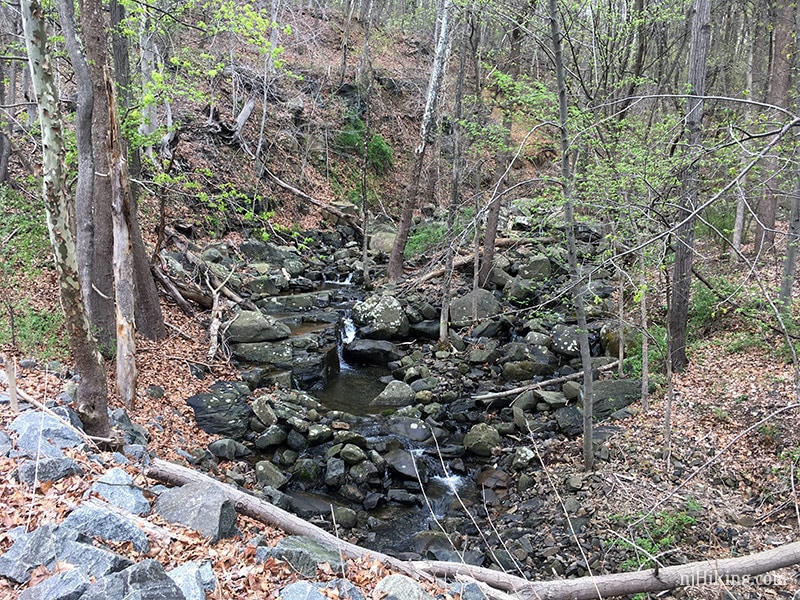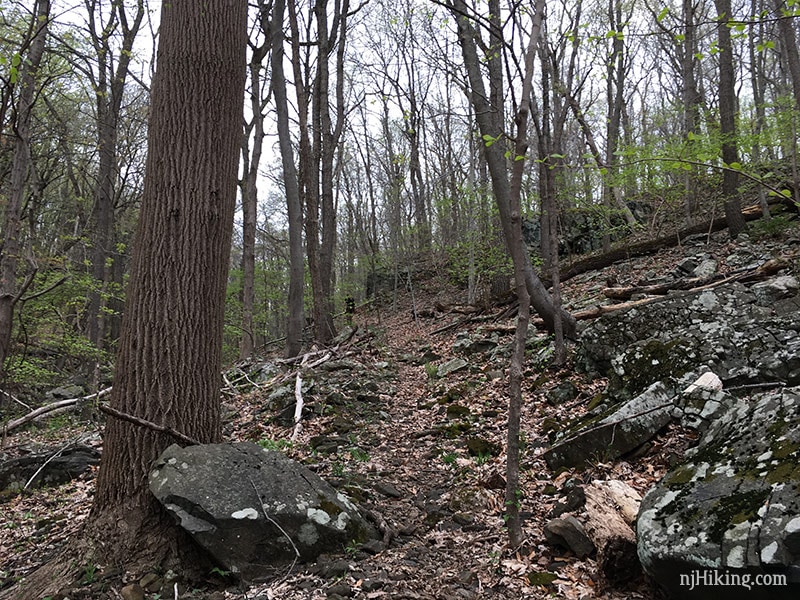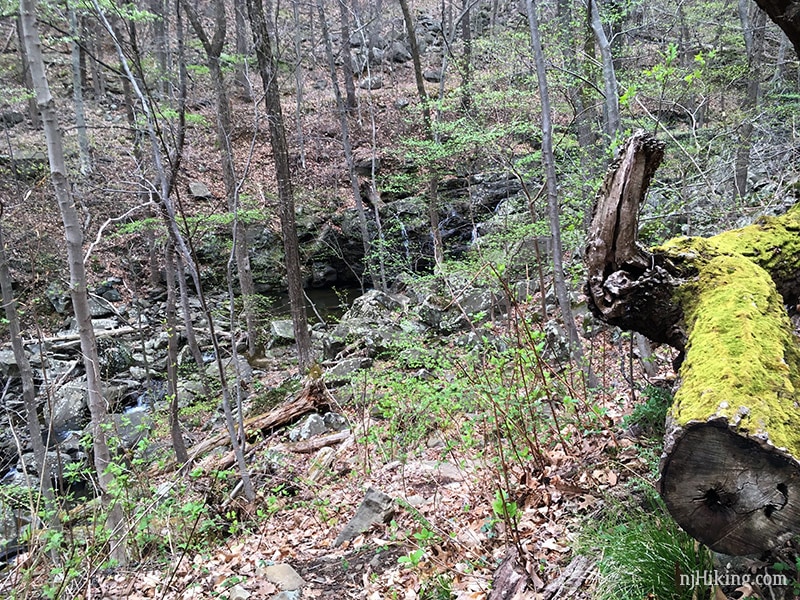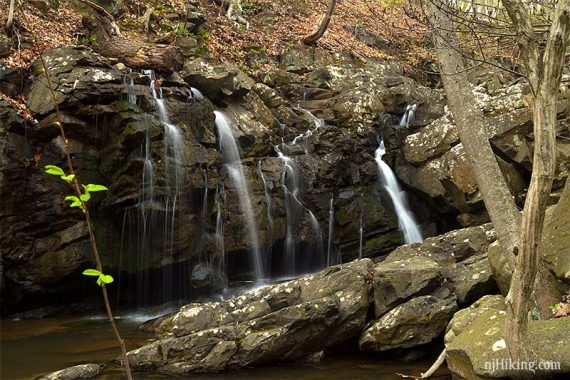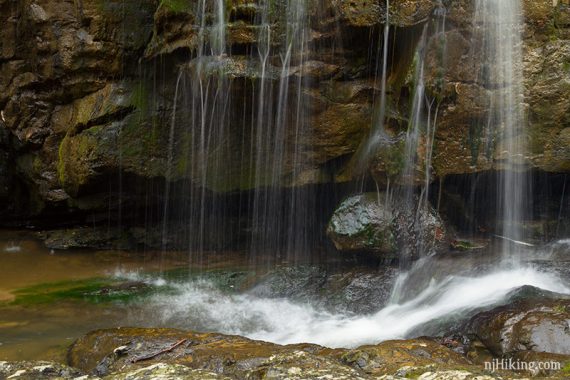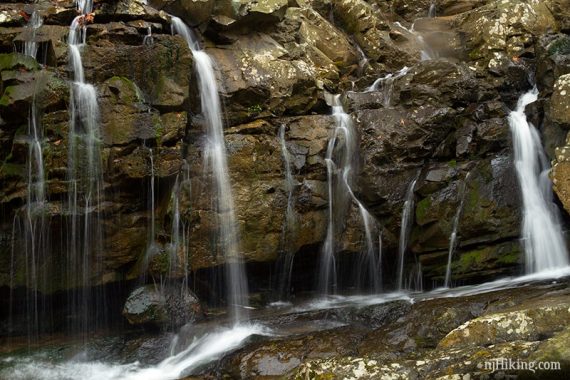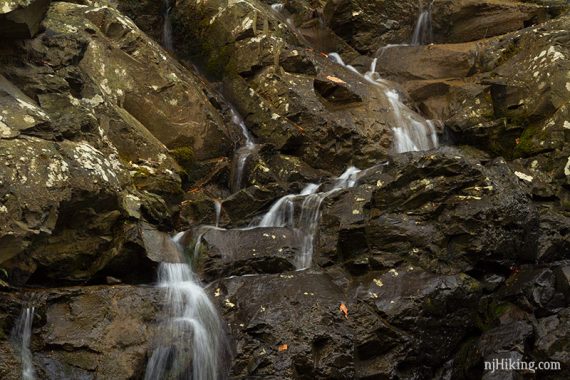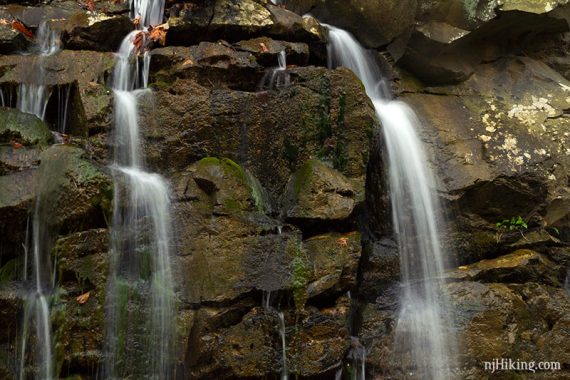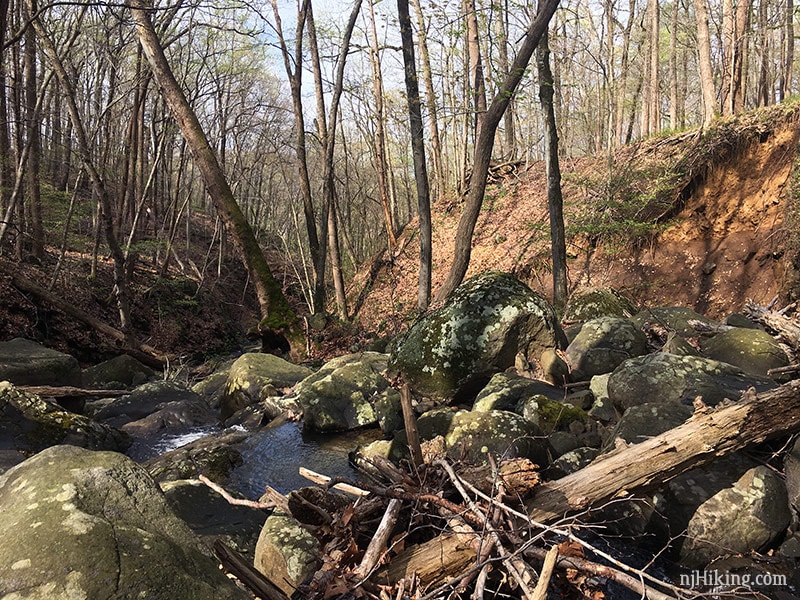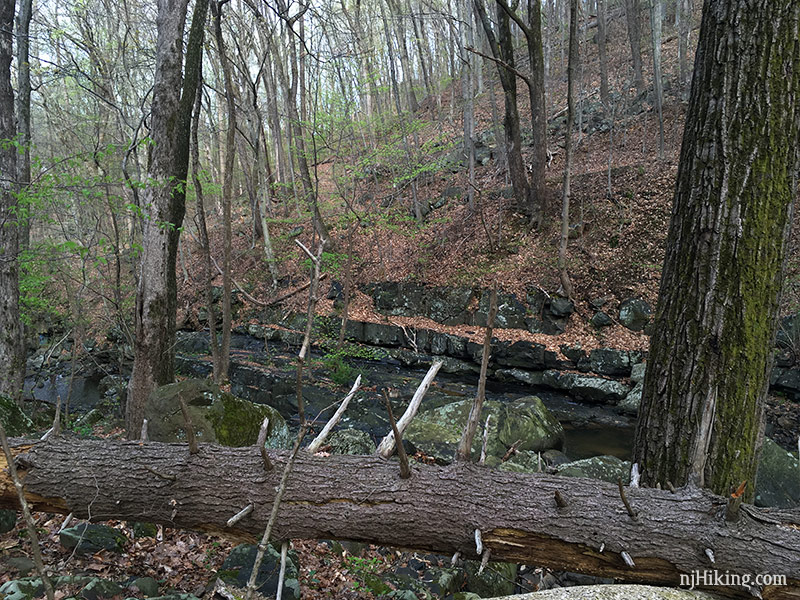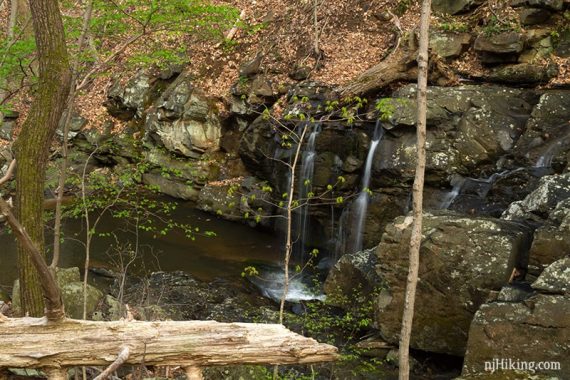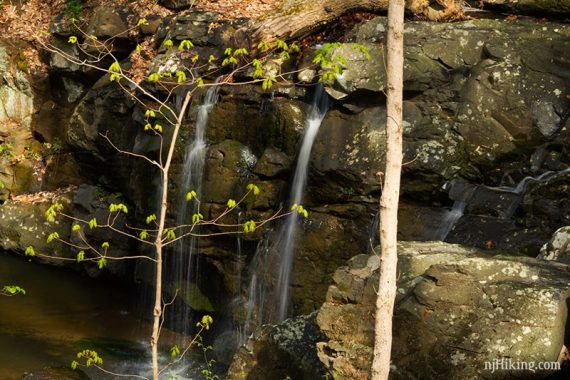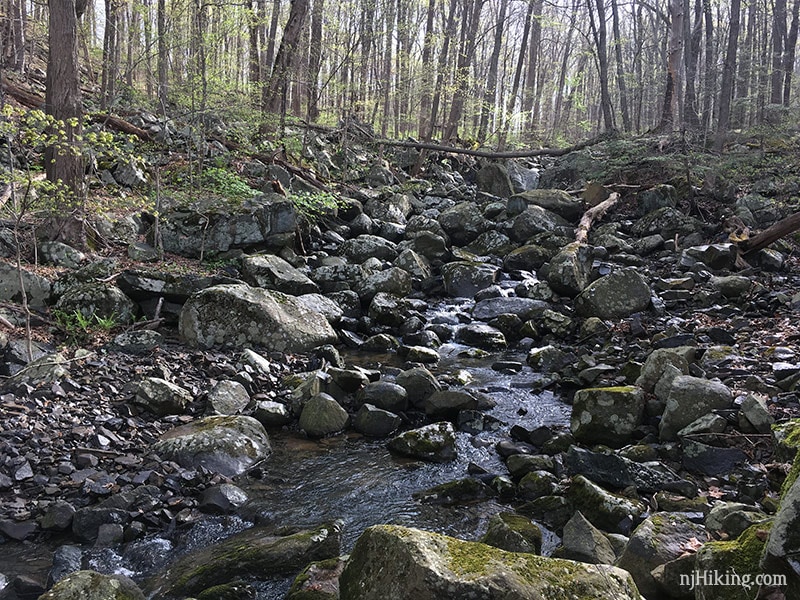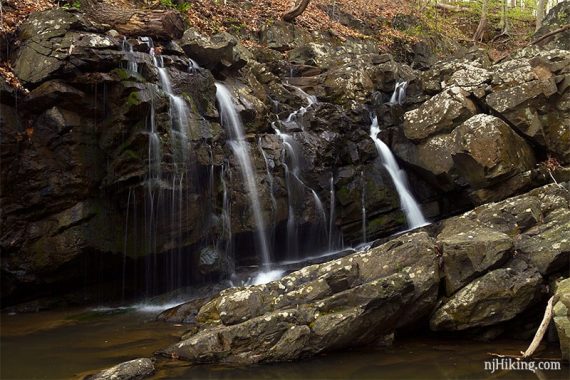 Prev
1of17
Next
—
Hiked: 4/19/19.