Let me tell you a quick story, to emphasize why it's important to have some key safety essentials in your hiking gear list whenever you head out and hit the trails.
I was backpacking with a few friends of mine one time in Yosemite's backcountry, but the first leg of our trip was up the very popular Half Dome route (which many people day hike). We had just completed a summit of Half Dome and were camping in Little Yosemite Valley for the evening before we ventured further into the backcountry the following day.
When we were filling up our Camelbaks with water to get a head start for the next day, we ran into a couple of day hikers making their way back down from Half Dome. The sun was starting to set, and they came up to us and asked, "Do any of you know which trail is the correct trail back down?"
I started to get a little concerned because for one, they had no headlamps and it was almost dark (they were using their phone for lighting), and two, they didn't seem prepared with any sort of map or GPS or whereabouts on their trail. They also had no jackets, and in the mountains, it can go from warm to very cold very quickly after the sun sets.
So their fun Half Dome day hike could have gone from good to bad in an instant, simply because they didn't come prepared with the essential hiking gear for their worst case scenario. Which for them was that the hike took them much longer than anticipated.
Luckily, they decided to wait it out at the campground (with the help and supplies of strangers camping there) instead of risking it, wandering down the trail at night. But I guarantee you that wasn't part of their Half Dome hiking plan.
Look, hiking doesn't need to be overwhelming, but I am also a big fan of making sure I am ready for the worst case scenario. In fact, I teach my students inside of my backpacking program, Become an Outdoor Backpacking Badass, specifically how to be self-sufficient and confident in their own skills outdoors so they can actually take some REAL OWNERSHIP of their safety… instead of always leaving it to chance or hoping others will help them out.
Oftentimes, I am doing new day hikes on my own, or maybe I'm going on a new hike in unfamiliar territory. Either way, I always refer to my hiking packing list to make sure I grabbed what I consider "essentials" for hiking. Some of these day hiking essentials are more important if the hike is new for you or is a longer distance day hike, and may not be necessary if it is a hike you are used to doing often or is shorter in distance. Use your best judgement, but refer to the hiking gear list each time to get in the habit of never forgetting anything essential.
In the post below I go through my complete hiking gear list with examples of brands I trust and love for my own hiking gear, but also be sure to download my day hike checklist and print it off so that you never forget the essentials again!
Essential Hiking Gear List:
The below hiking supplies list is my own personal recommendations for day hiking gear. I can personally vouch for all the items listed, so please feel free to leave me a comment if you have any follow up questions.
Note: The list below may contain affiliate links.
Day Hiking Backpack
This is an obvious day hike essential, but it's worth noting that there are all kinds of great, small day hiking backpacks out there. Look around the market and see what works best for you. For day hiking, I usually like to make sure the bag is about 20-30 liters, has space for a Camelbak water bladder, has hip straps and chest straps. Recently
My Personal Favorite: The Deuter Speed Lite 22 SL
Michael's Day Hiking Backpack Favorite: The Thule Stir 20L
Hiking Map
Whether I print out a map from online or I buy one on amazon for my specific trail, I always like to have a map of some sorts with my in my backpack. Depending on where you are hiking, many trails can have forks and split off in different directions, so it's good to have something to ground yourself with.
I once had to use my map to help me get out of pickle when I was hiking Mount Langley (a California 14,000 foot peak). My map helped me find a connecting trail so I could save tons of time (and miles) to get to a Pass that wasn't covered in snow.
My Favorite Hiking Maps: National Geographic's Trails Illustrated Maps (If I can find one for the trail I'm hiking)
Hiking GPS Device
I am a data nerd, and you should be too! I know so many people don't utilize GPS when they hike, but I consider it an essential piece of gear and there are many great options. My favorite GPS is the Garmin GPS 64st. It has definitely come in handy to help me navigate when I wasn't sure where I was. The first solo hike I did, it helped me navigate through a big tallus field back to the main trail when I got off route. I've even built my own GPX file on google earth and downloaded it to this GPS so my friend and I could follow a less traveled route called Bastards Ridge. Read more below on why I think every hiker should learn to love their GPS:
Don't have a GPS? You Should.
Look, I believe every hiker and backpacker should be self-sufficient, and that includes knowing how to practice smart navigational skills in the outdoors. This is something I teach in my backpacking program, but I want to give you a couple GPS options to get started. Don't ever risk getting lost, and don't rely on other people for your safety. Be empowered, take 100% ownership for yourself my friend. Here's what I recommend:
1) GAIA GPS Phone App: At a bare minimum, consider getting a premium subscription to GAIA GPS App. This App allows you to download maps in advance and take them offline into the backcountry. You can record your tracks, upload tracks from online to follow (like the one I have above), and so much more with this phone app, and GAIA is offering a special discount to those who subscribe online through my link above, 20% off their normal prices. But even if you don't use my link… please, at a minimum get a GPS phone app to help you navigate outdoors!
2) Handheld GPS: If you hike often or go backpacking, then I highly recommend you investing in a handheld GPS. I own a Garmin 64st and LOVE this device.
3) Handheld GPS with Satellite Communicator: However, if you have a little bit more money to spend, if I were starting over, I'd get the Garmin inReach Explorer+ which provides not only GPS tracking capabilities, but also an SOS satellite search and rescue communicator. I own the Garmin inReach mini now and I pair it with my Garmin 64st, but you can save weight by getting this all-in-one solution.
Basic Hiking Navigation Compass
I'll be honest, I rarely have to use my compass (I'm usually just using it for fun), but I do always bring one just in case. I consider this my 3rd line of defense in case I get lost for some reason. If you don't know how to use a compass, also consider doing some training to learn how to use it in the backcountry! This is something I teach my students in Become an Outdoor Backpacking Badass.
My Favorite Hiking Compass: SUUNTO MC-2 Compass
Another Great Compass Option (Slightly more affordable): Brunton – TruArc 3
Sunscreen
This should be a no-brainer, but always wear and bring sunscreen for a hike. I really like Neutrogena brand. They even have a Zinc based sunscreen if you are looking for something more natural.
My Favorite Brand: Neutrogena Sunscreen
Lip Balm (with SPF!)
Just like sunscreen, it is also important to bring lip balm that has sunscreen in it on your hike. My favorite lip balm is the either the Joshua Tree brand.
My Favorite Brand: Joshua Tree Organic Lip Balm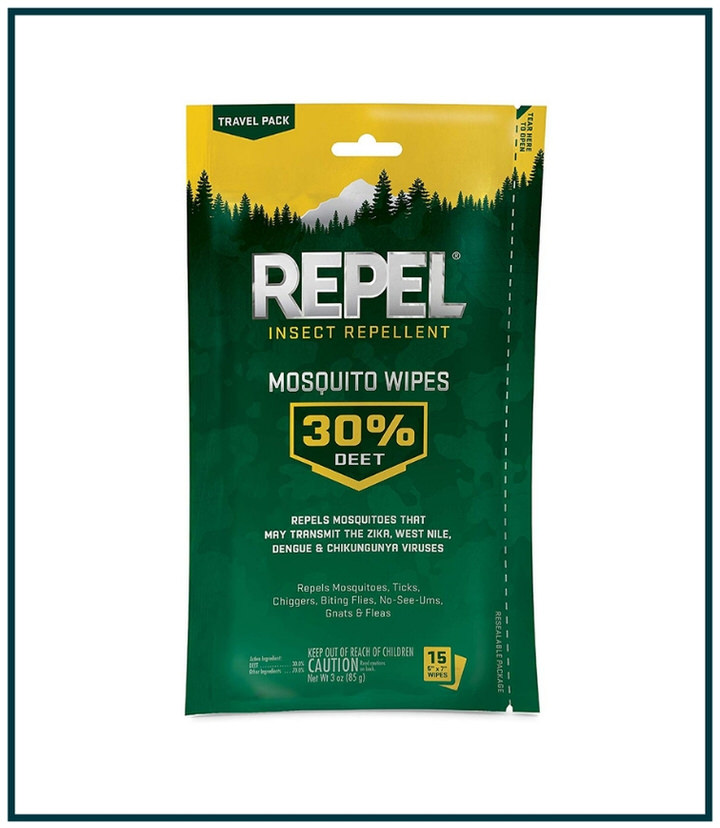 Bug Spray orWipes
I don't always bring this, unless I know there are going to be issues with bugs and mosquitos. In the Sierra Nevada, bugs can really be an issue during some of the Summer months, and this is when I tend to bring bug repellent wipes. It just sort of depends where and when you are hiking. If you have warmer weather, it's always safe to just bring some of this just in case. I prefer the wipes for hiking and backpacking because it is lighter and easier to pack. Regardless, I wrote this on your day hiking gear list download just so you won't forgot!
Bug Repellant Wipes: Repel Mosquito Wipes
Sunglasses
It's sometimes easy to forget that our eyes need sun protection too. Always remember to have a pair of sunglasses on hand to bring on a day hike. My favorite pair for day hikes are Goodr Sunglasses. I originally bought these glasses last year when I got into trail running. I couldn't find a pair of glasses that were comfortable and would stay on my face when I was running. These finally did the trick, and now I love wearing them hiking too! They come in a bunch of great color options and the best part… they are only $25!
My Favorite Hiking Sunglasses: Goodr Sunglasses
Headlamp (+ Extra Batteries)
You might be thinking, "Why do I need a headlamp on my hiking gear checklist"? Well you hopefully won't need it… but what if you get lost? What if something happens? I always pack my headlamp AND extra set of batteries. I pretty much don't go anywhere without a headlamp. I have a Petzl headlamp, and it has been going strong for over 3 years now. It's always good to pack an extra set of batteries too whenever you hike or backpack. When you are using your headlamp over and over, you never know when they will need replaced. I keep an extra set of batteries in a ziplock next to my headlamp and grab both whenever I pack for a hike. Most headlamps I've used take Triple AAA Batteries.
My Favorite Headlamp: Petzl Actik Headlamp
Small Utility knife
I don't always bring a knife, but when I do, I bring my really lightweight knife, Trango Piranha Knife, that weighs almost nothing, but can cut through just about anything. I usually throw this into my pack wherever I go. You never know if you might need a knife in an emergency… so you might as well add it to your hiking checklist.
My Favorite Small Knife: Trango Piranha Knife
Small Hiking First Aid Kit
Another nice item to have on your hiking trip packing list is a small first aid kit to throw in your bag that has some basic first aid essentials in it, like the Lifeline Trail Light Day Hiker First Aid Kit. Better safe than sorry.
Small Hiking First Aid Kit: Lifeline Trail Light Dayhiker First Aid Kit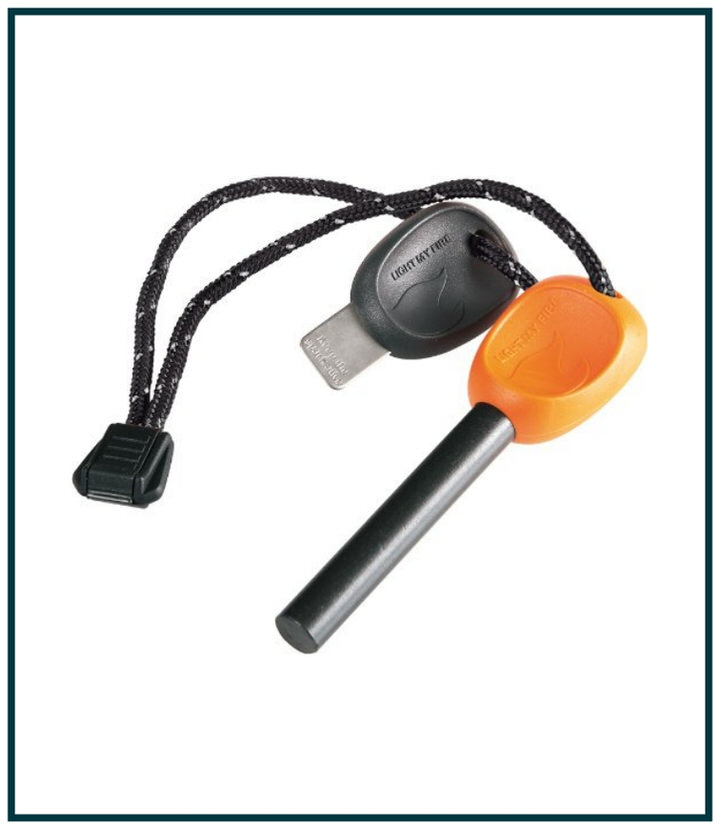 Waterproof Fire Starter
A maybe not so obvious piece of gear for hiking is a waterproof fire starter, but it's worth bringing with you for emergencies! When I first started mountaineering, I was told to buy a light my fire fire starter, because if our jet boils stopped working, or we needed an emergency fire, this was the best tool out there because you don't have to worry about it getting wet, it can be used for up to 12,000 strikes, and it is super light weight. Its just another one of those small items I always bring with me.
My Favorite Waterproof Fire Starter: Light My Fire FireSteel Fire Starter
Hiking Water Reservoir
Camelbaks are awesome for hiking! They are the easiest way to stay hydrated, and I always bring one with me (unless it is really cold out because your camelbak water can freeze inside the hose). I recommend getting one that has at least a 3 liter reservoir, and the ones with a mouth piece cover are awesome too because when you set your backpack on the ground you don't have to worry about your mouth piece getting all dirty.
My Favorite Water Bladdeer: 3 Liter Camelbak
Durable Water Bottle
Ok cool, you have a Camelbak, but if your hike is long enough and water is important enough, potentially consider brining a Nalgene for backup as well. I've included both on your day hike packing list download. I've had friends who had their Camelbaks start leaking part way into a hike (although, it's never happened to me personally), so if my hike is long enough (over 5 miles), or if it is really hot out, I will usually pack an empty Nalgene as backup. Then, if a leak develops in my Camelbak, I can at least transfer water to the Nalgene and still be OK.
My Favorite Durable Water Bottle: 1 Liter Nalgene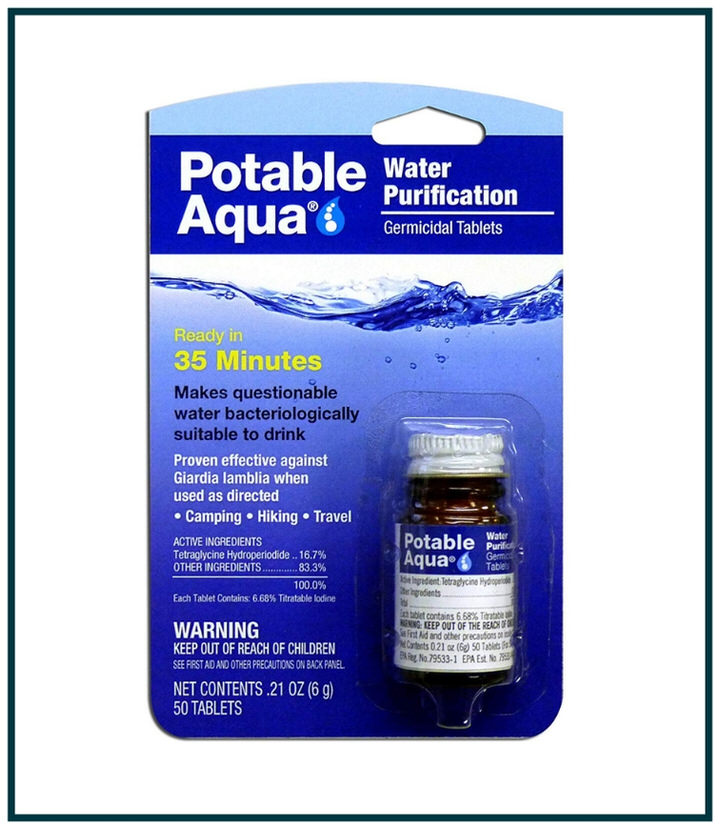 Emergency Water Filter
I wouldn't say water filters are always necessary to pack for a day hike, but I do sometimes pack a small one if I am doing a really long day hike (12+ miles) or if I was potentially going somewhere really remote and where I haven't hiked before. In fact it's always a best practice to throw some potable aqua tablets into your "emergency" day hiking gear kit, even if you never anticipate needing them. In my backpacking packing checklist you can read more about the kind of water filters I recommend, but for the purposes of day hiking gear, I'll just recommend having some potable aqua tablets in your safety kit.
Easy Emergency Water Filtration: Potable Aqua Tablets
Food and Snacks
Obvious, but always pack food and snacks. Pack what works for you. Some people like bars, some like sandwiches, there no real rules. I like to pack cliff bars, complete cookies, and lara bars for quick snacks. Sometimes we will make a little quinoa and veggie lunch if its going to be a longer hike, or a pb&j sandwich. It sort of depends on how much time we have to prepare in advance.
Current Hiking Bar Favorite: This Bar Saves Lives
Spoon/Fork
You may only need to pack this for hiking if you brought something that requires one, but I always keep it on my hiking equipment list to remind myself, because I can't tell you how many times I've packed a quinoa or rice lunch and forgotten utensils. I end up eating with my hands! Don't be like me.
Favorite Eating Utensil: MSR Spork
Hiking Trekking Poles
Trekking poles should become an essential piece of basic hiking gear for you. I love the black diamond trail pro shock trekking poles. Michael and I both have these. I've owned a pair of cheaper trekking poles in the past and they break fairly easily. These are almost indestructible. I've been using the same pair for almost 5 years now, and still going strong.
Favorite Hiking Trekking Poles: Black Diamond Trail Pro Shock Trekking Poles
Toilet Paper or Biodegradable Wipes
Toiletries are one of those easy things to forget to take hiking, so don't forget to grab a wad of toilet paper or a pack of wipes just in case nature calls while you're on your nature hike! I've been buying the ArcherOG Biodegradable Wipes recently and love them! I still pack out any wipes that I use, but I like to support buying products that are more sustainable in general.
Speaking of sustainable… there's no better way to save on waste than to avoid it altogether! That's why I've started loving and using a Kula Cloth. The Kula Cloth is a pee rag for your #1 business. Simply do your business then use the cloth instead of toilet paper. Then attach the cloth to the bag and let it dry in the sun. The sun and anti-microbial fabric work together to keep the cloth clean.
To read more about outdoor hygiene (especially for us women), check out my Essential Hygiene Tips & Feminine Care in the Outdoors Blog Post.
Biodegradable Wipes: ArcherOG Biodegradable Wipees
Pee Rag: The Kula Cloth! To use instead of wasting toilet paper (#1 business only!)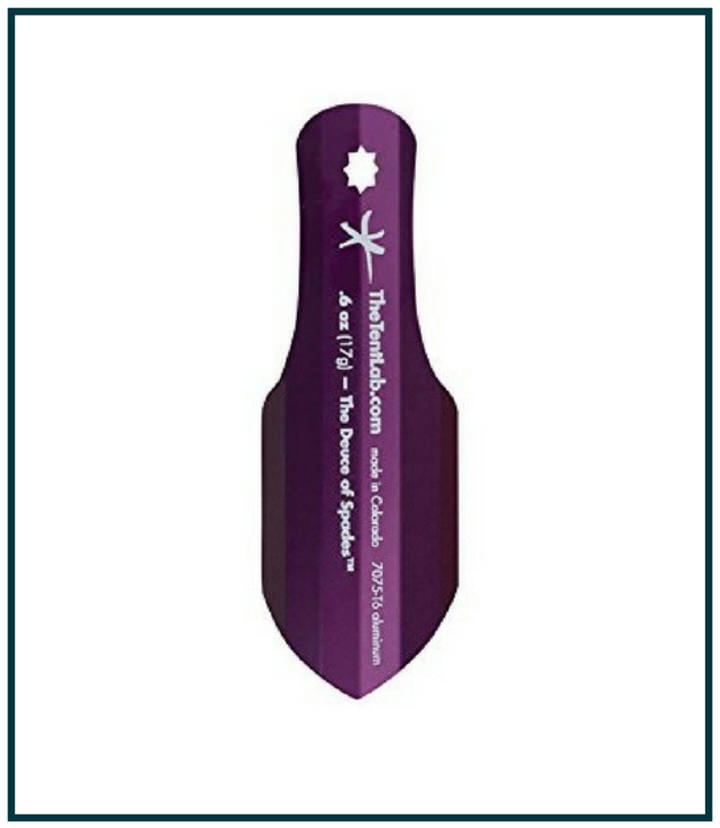 Trowel
Nobody likes to talk about it, but to be a responsible outdoorsman/woman you need to bury your human waste. The Deuce of Spades Trowel is a fantastic lightweight option. When I went backpacking with my friends in Tuolumne , all of my friend's trowel handles broke except for mine! Winning!
Favorite Trowel: The Deuce of Spades Ultralight Trowel
Camera
Don't forget to pack a camera or a phone to capture your hike! You can read our post on the Outdoor Adventure Photography Gear we use if you want details on the cameras we recommend for outdoor photography, but also you can't go wrong these days with your phone camera either. Your choice!
Rain Pack Cover or Trash Bag
For day hikes I don't worry about this too much unless there is some uncertainty in the forecast. You can get a little rain pack cover for you bag, or I used to use a trash bag for the longest time. Its cheap and does the job for a day hike!
Day Hiking Pack Coveer: Sea to Summit Pack Cover
Printed out Hiking Permit
If your trail requires a permit, make sure to print it out or pick it up from the ranger station before your hike!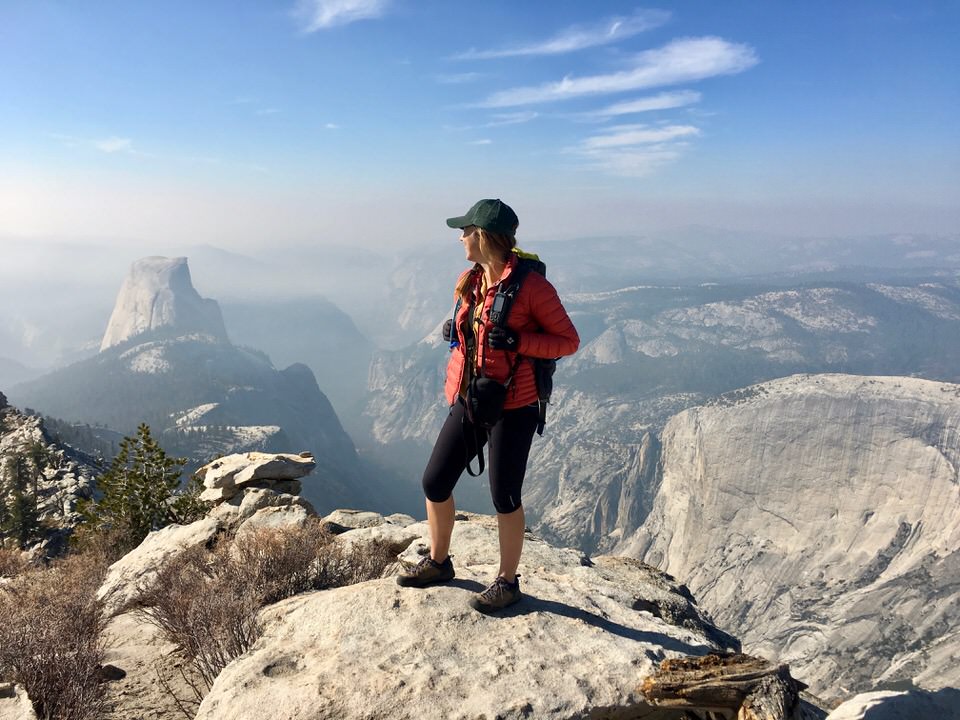 GRAB MY ULTIMATE OUTDOOR ADVENTURE STARTER KIT
I created an awesome Outdoor Adventure Starter Kit for you (for FREE). It's filled with 14 pages of hiking, backpacking and rock climbing tips, techniques and inspiration to help you hone your outdoor adventure skills and become the ultimate outdoor badass. You can get immediate access to it below. What are you waiting for?
Essential Hiking Clothing Layers to Consider:
Another important thing to consider when you go hiking is what to wear and what to bring for emergencies. In short, think of layers as an essential component to your overall hiking outfit. There are also a few clothing hiking accessories you might bring depending on the weather conditions.
Wool socks (2 pairs)
Wool Socks [Recommended Brand: Darn Tough]: For a longer day hike (over 7 miles), I typically always bring 2 pairs of wool socks. I will wear one pair and I will pack the second. Why are socks important? Having dry feet is one of the key ways to prevent getting blisters on a hike. So if you are hiking and start noticing your feet are sweaty, take some time to swap your socks, and let the sweaty pair hang off of your pack to dry. I am a big fan of the Darn Tough Wool Socks, but you could also go for Smart Wool Socks. I like them both.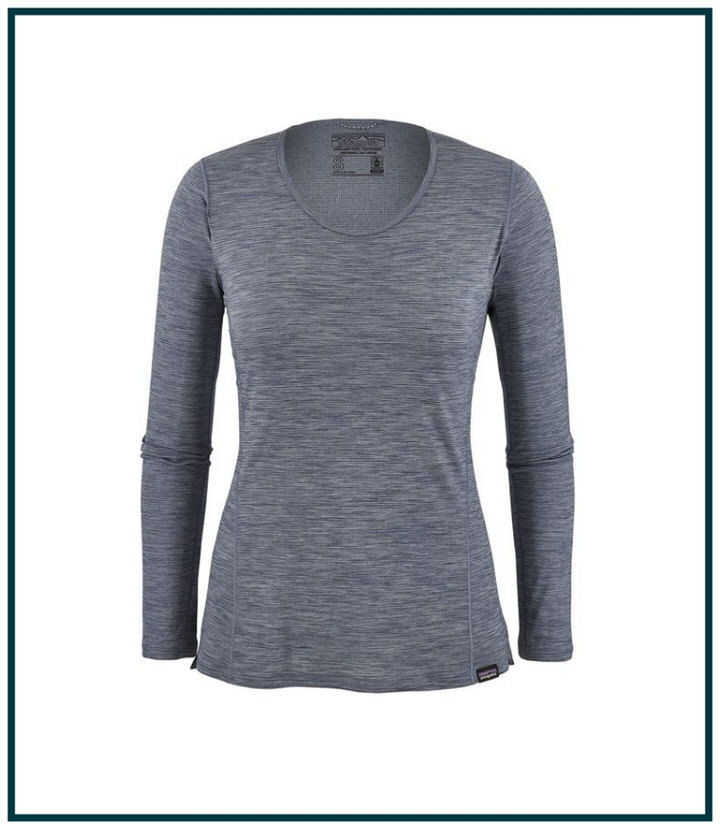 First Upper Layer: Shirt, tank, light weight long sleeve
Upper Lightweight, Breathable Base Layer [Recommended Brand: Patagonia]: The first upper layer you wear should be lighter, depending on the weather. You could wear a t-shirt or tank top, but these days I like wearing a light weight long sleeve like Patagonias Lightweight Capilene Shirts. It helps to protect me from the sun and they are super breathable.
Second Upper Layer: a mid-layer of some sort, usually a light jacket
Upper Mid Layer [Recommended Brand: Patagonia]: (synthetic or fleece) Whats the weather like for your hike? What is the overall low? Sometimes if hiking to a peak or summit, it can be even colder up top. Unless its a super warm place, its usually safe to pack a nice mid-layer light jacket. Mid layers are usually like a lighter but breathable jacket. My go-to mid layer is my old purple Patagonia Nano Puff. I've had mine for about 8 year now, and it has a few rips in it, but it is still going strong!
Third Layer if going to be extra cold/for emergencies: a heavier down jacket
Upper "Heavier" Layer [Recommended Brand: Patagonia]: (down) If the weather looks like it could be extra cold, or if you know the summit temps or night time temps might turn really cold, consider packing a heavier down jack. I'm not talking mountaineering down jacket, thats for another post, but I usually pack my thicker Patagonia Down Sweater Jacket.
Rain Layer: light rain coat or poncho in case weather turns
Upper Waterproof/Wind Layer [Recommended Brand: Patagonia]: (like a hardshell) It is also smart to pack a rain coat or poncho for bad weather (even if you don't expect bad weather you should always at minimum bring a poncho). I usually pack my Patagonia Alpine Houdini Jacket because it is super light weight, wind and rain resistant. I don't think Patagonia sells the Alpine Houdini anymore, but they do sell the Houdini. However, if you're hiking in areas that rain a lot, it might be worth getting a more "Sturdy" rain jacket than the Houdini.
Pants: Light weight hiking Pants + Optional thermal under layer if it will be cold
Hiking Pants: (breathable and quick drying) As nerdy looking as they may seem, a nice light weight, breathable pair of hiking pants are awesome! I particularly love them when I am backpacking, but also sometimes wear them on day hikes. If it is cooler out, consider adding a thermal wool under layer as well.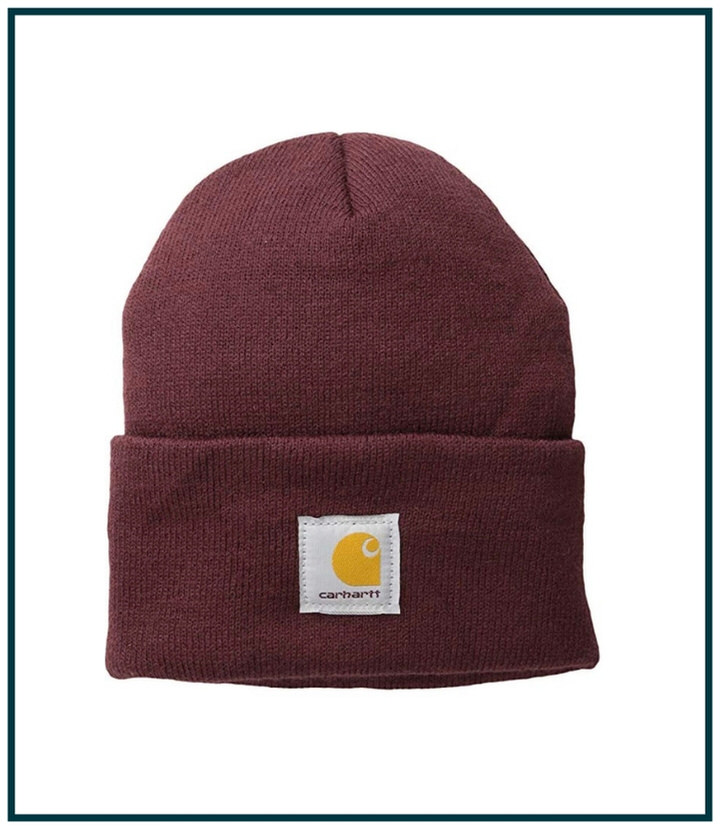 Beanie
Beanie: Pack a beanie to keep your head warm if it is cold out! I love the Carhartt beanies, functional and inexpensive
Hat
Hat: I also like to bring a hat with me on hikes to keep the sun out of my face, and usually my hair is a bit ridiculous from camping, so hats cover that up!
Gloves
Gloves: If it is cold enough, consider bringing some gloves with you!
Hiking Boots
Hiking Boots [Recommended Brand: Ahnu]: You'll be surprised to know that I don't actually feel passionate one way or another about a particular brand of boots or hiking shoe. I go back and forth between my Ahnu hiking boots (which I love), my 5.10 Guide Tennis (better for technical trips), and trail running shoes. The important thing here is to find a solution that works best for you and that doesn't give you a lot of hot spots. Also, if you have trouble with your ankles, you may want to go for a boot with ankle support.
Or if you are looking for a good wide toe box shoe, check out this review on wide toe box hiking shoes.
Again, if you'd like to download the printable hiking packing list we went through above for reference, you can get access to the download below:
Get into a habit of checking your gear list before you go out and then you'll never leave without the essential things you might need!
And, if you think you're ready to take your day hiking essential skills to the next level, but want to learn how to take REAL ownership of your safety outdoors so you can finally let go of the constant fear of getting lost, the crippling worry of being unprepared, and the lurking feeling that you lack the "know-how" and skills required to stay safe on the trails.… then I want you to consider joining my Become an Outdoor Backpacking Badass Program. We currently only open the program up for enrollment a few times a year so that I can really focus my attention on the students in the program, so be sure to get on the waitlist if you're ready to take a big leap into your outdoor adventure life.
So if you've ever wondered what to bring on a hike, I hope this was helpful. Please leave me a note in the comments below if you have any questions!
Looking for even more hiking and backpacking related tips? Check out these articles on the site!
Or get Inspired to go on one of these amazing hikes!
Cheers,
Allison – She Dreams of Alpine
Did you enjoy this Essential Hiking Gear List Post? Please take a moment to share it on Pinterest or other social media!

Related Posts: